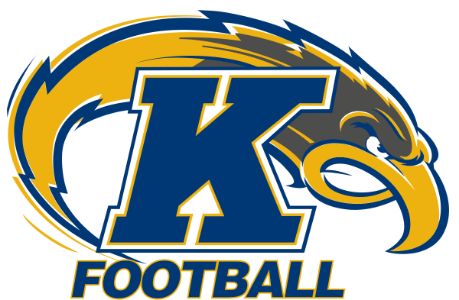 Bettors expect Kent State Football to win less than 4 games in 2019 according to the current odds and early action. The Golden Flashed win total betting line is set at 4, with heavy action on the under early. They are also 50/1 to win the MAC.
Kent State didn't improve its win total in the first season under head coach Sean Lewis, but there were positives in the four losses by seven points or less.
That may not sound like much, but the Golden Flashes don't have much historical success and reaching four wins in 2019 would be considered good. 
Offense Should Take Step Forward
Given that Lewis was Syracuse's former OC, it's the offense that should take the first leap for Kent State. Quarterback Woody Barrett can help the process after an up-and-down first year as starter. He threw just 11 touchdowns and nine picks on 6.0 yards per attempt, but also added 503 rushing yards and seven more touchdowns.
Throw in running backs Jo-El Shaw (657 yards, 7 TDs) and Will Matthews, and the ground game should have more success behind a line that returns four starters, not including right tackle Adam Gregoire, who missed 2018 with a knee injury.
It also helps Barrett that all of the top receivers are back with Mike Carrigan (597 yards, 5 TDs), Antwan Dixon (523 yards) and Isaiah McKoy (423 yards), though a bigger, deep threat needs to step up.
Defense Can't Get Much Worse
The defense kind of fell apart last year giving up 36.7 points per game in a new attacking 3-4 scheme. A lot of that was because of a high-tempo offense that didn't hold onto the ball, leading to tons of playing time for the defense.
The hope is that a completely new three-man front will do more, though that's a big ask after allowing 220.3 rushing yards per contest. The good news is that there are players returning at every other level.
Inside linebacker Matt Bahr provides consistency in his sixth year of eligibility, and outside linebacker Nick Faulkner brings some excitement.
The secondary also has a few playmakers led by corner Jamal Parker and safety Keith Sherald. 
Looks Like 5 Wins Max for Kent State
If Kent State had an easier schedule, a bowl would be possible, but with trips to ASU, Auburn and Wisconsin in the non conference, that's unlikely to happen. Even with a decent cross-division schedule that features BSU and EMU, this team would probably need eight home games to win five in the MAC.
To reach four wins overall, they'll need to beat BGSU, Miami and BSU at home with the game at Akron being the best possible road upset. With back-to-back solid recruiting classes to go with a decent amount of returning starters, the Golden Flashes should be a better team on both sides of the ball.
However, that still leaves them as one of the worst in the conference and five wins is probably the max.  
Kent State has to face Arizona State, Auburn and Wisconsin all within a 1 month time frame. You can read previews for all 3 of those teams linked below in the schedule.
2019 Kent State Golden Flashes Football Schedule
Aug. 29 at Arizona State (opened +26.5)
Sept. 7 vs. Kennesaw State
Sept. 14 at Auburn
Sept. 21 vs. Bowling Green
Oct. 5 at Wisconsin
Oct. 12 at Akron
Oct. 19 at Ohio
Oct. 26 vs. Miami (OH)
Nov. 5 at Toledo
Nov. 14 vs. Buffalo
Nov. 23 vs. Ball State
Nov. 29 at Eastern Michigan