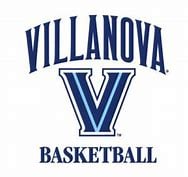 1/18/19
This was supposed to be the year that Villanova fell off and became mortal, but so far, that hasn't been the case, at least in the Big East. The Wildcats are undefeated in Conference play and their consistency is the main thing that's stood out. Xavier can't say the same and is lucky to be 3-2 in the Conference after stealing a win over Butler on Sunday. The Musketeers already lost by 18 points at Marquette and at home by 10 points to Seton Hall.
It hasn't been an easy transition for new head coach Travis Steele, partly because he's a new head coach and partly because Xavier lost its three most important players from last season. Winning on the road will be difficult all year and upending this Villanova team may be the toughest task. Sure, 'Nova hasn't dominated competition at home, beating DePaul and St. John's by a combined 10 points, but it showed its strength in the most recent win at Creighton.
ACCording to the numbers, Xavier's main issue in this matchup could be its inability to defend the three, allowing 35.8% from distance. Even worse is that the Musketeers are shooting just 26 percent themselves in Conference play. Those are not recipes to beating Villanova on the road. While the Wildcats don't have the same potency as a year ago, they still love to shoot with Phil Booth (18.2 ppg, 3.7 apg) and Eric Paschall (16.5 ppg, 6.4 rpg) the main culprits. Booth has at least 23 points in the last three Games and Paschall has at least 21 points in Four of the last five Games. Given Xavier's questions on the defensive end and inability to force turnovers, that's the main issue in this matchup. Others like Collin Gillespie and Saddiq Bey will get buckets, but most of the points will go through Booth and Paschall.
In addition to playing better defense, Xavier also needs to be more efficient offensively. The Musketeers were decent in non-conference, but have been one of the worst in the Big East compared to Villanova's defense which ranks second in efficiency. And while the Musketeers have a bigger team, that's rarely been a deciding factor in Games. OUtside of leading scorer Paul SCruggs (13.2 ppg), no one else has consistently hit shots and while he's 45.6% from distance, he didn't hit a three in the two Games before the Butler win. As for next best shooter Ryan Welage, he's fallen apart against better competition and is just 3-for-18 from three in the last Four Games. Obviously, the status of starting point guard Quentin Goodin (12.6 ppg, 5.4 apg) is important, as he's missed the last two Games. Without Goodin, the offense has faltered. To have a chance and be competitive, the other important piece is Naji Marshall (13.2 ppg), who is scoring plenty, but not efficiently and is just 1-of-14 in the last Four Games from three. It also doesn't help that a lot of his points come from the free throw line and Villanova are one of the best at not fouling.
Even if Goodin plays, this is a tough spot for Xavier, who already lost big at Cincy, Missouri and Marquette when he was on the cOurt. If the shots don't fall for Xavier's secondary players, like in recent Games, this could be another bad loss for the Musketeers against the last undefeated team in the conference.
Our Pick – Xavier -9.5