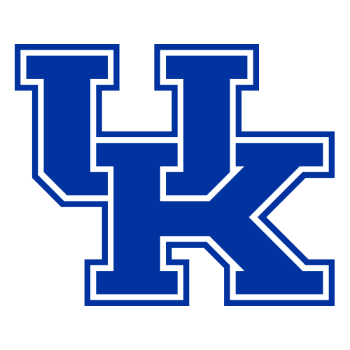 This matchup was supposed to be one of the biggest games of the season. Leading the Big 12/SEC challenge, Texas Tech and Kentucky were set to be two top-10 teams going against each other out-of-conference in January. While both are ranked, they've hit bumps along the way and neither is in the AP Poll Top 10.
Kentucky has maybe had the most confusing season in the country. The Wildcats are ranked, yet they already lost at home to a bad Evansville team, as well as against sup par Utah and South Carolina squads.
On the other end of that, they have wins over Michigan State and Louisville, two of the best teams in their respective conferences. They have a little more experience than prior years, but consistency has been an issue because they haven't been able to lock down rebounds and play quality defense every game.
The difference for Texas Tech is that it plays tough defense every time out, yet you never know what to get from its offense. That was seen most recently when it scored 54 points and lost to unranked TCU. The Red Raiders don't have the same bad losses and while they also beat Louisville, they already have six losses and are 3-3 in the Big 12.
This game will be a dog fight because that's how Tech wants to play and that's why it's No. 7 in the country in adjusted defensive efficiency. Their length will be a problem for a Kentucky team that is again having trouble shooting from deep. When the Wildcats are all on, they're one of the best in the country, but that's rarely happened and it probably won't happen on the road.
UK's most consistent players have been Ashton Hagans and surprisingly Nick Richards. Hagans still has an issue with his shot, but he runs the show averaging 7.3 assists per game, while Richards has been their best scorer in conference play and leads the team with 13.7 points and 7.8 boards per game.
Sprinkle in guards Immanuel Quickley and Tyrese Maxey, and it's one of the best backcourts around. However, you never know what to get from Maxey and none of the other bigs have stepped up alongside Richards. 
Those are rarely questions you want when going against Texas Tech, and Kentucky may not have the right build to have a big edge in this matchup.
While Richards will have an advantage in the post against a smaller team, the Red Raiders always have four guys on the court that can guard the perimeter. It's also possible Chris Clarke and Hagans match up with each other.
While Clarke isn't an offensive force, he's 6-6 and can take away the length advantage that Hagans usually has at point. 
The problem for the Raiders is that they don't have enough scorers and that starts with Clarke, who is averaging 7.9 boards and 5.6 assists per game, but he didn't even score last game.
They have four guys averaging double digits, yet it's rare when they're all on in the same game. When going, Jahmi'us Ramsey, Kyler Edwards and Davide Moretti can create their own shots, but that didn't work against TCU.
Playing in Lubbock, this one will likely be focused around defense because neither team pushes it that much. While Kentucky has a wider range of scorers and can win in the paint with Richards, the Texas Tech defense remains one of the best in the country and will be hyped playing at home.
Texas Tech 66 Kentucky 64