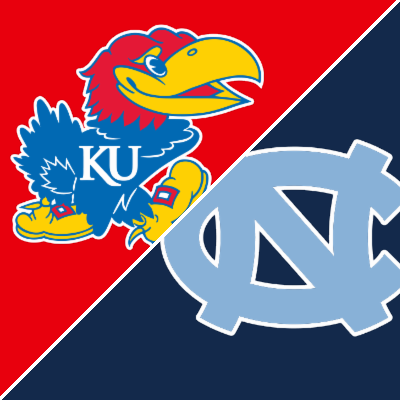 Here are the score predictions from our model for tonight's championship game between Kansas and North Carolina. There are 3 predictions using different time frame parameters. Full season, last 4 games and last 7 games.
Bet the big game at the worlds #1 offshore book – Betonline
 1st score using full season data
 2nd score using last 4 games data
 3rd score using last 7 games data
  
    
  
North Carolina           153.0          70   NEUTRAL 
Kansas                    -4.0          78
  
North Carolina           153.0          61   NEUTRAL 
Kansas                    -4.0          65
  
North Carolina           153.0          68   NEUTRAL 
Kansas                    -4.0          66

Nothing groundbreaking with the above numbers. They simply show that if you take the entire seasons worth of work for both teams, Kansas comes up as the overall better team from start to finish.
However, as you might expect would be the case between two teams who make their way to this game, current form has the teams much closer. In fact, using the last 7 games for each team, the model predicts a 2 point North Carolina upset.
No doubt the Tarheels are a live dog here.
Also worth noting is the total. The total prediction when using the entire season is 158 however when using the most recent results the model suggests that this game goes under by a comfortable margin.
Two plays for us tonight….
North Carolina +4.5
North Carolina/Kansas UNDER 152