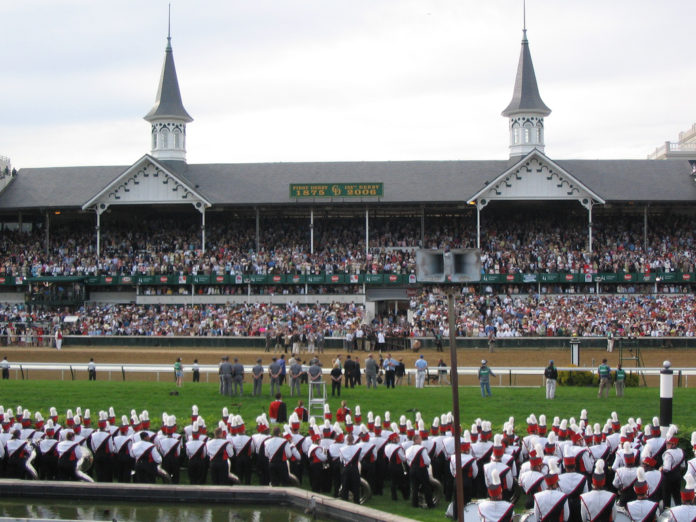 We could be looking at a fast pace on Kentucky Derby day in Louisville, Kentucky for one simple reason. Those familiar with horse racing are sure to recognize the strategy many owners utilize which is the entry of a "rabbit". This term is used to describe when an owner enters two horses in a race, one of which is sent hard on the lead for the sake of ensuring a pace fast enough for the other entrant to mount a rally from several or many lengths behind.
That is exactly what I see with Gary and Mary West's contenders, Game Winner and Maximum Security. Horses owned by the Wests have won Grade 1 races (the highest possible level at which a horse can compete) 11 times and earned more than $31 million. They have never won the Kentucky Derby, but they have never had a horse as good as either of these two make it to the race either.
If the Wests have a favorite son among the two colts it almost certainly must be Game Winner. Already a three-time Grade 1 winner and Breeders' Cup champion, a win in the Kentucky Derby would set the bay colt up for an even grander stud career than he has already ensured himself. Game Winner, a son of the prolific Candy Ride and out of a daughter of dual Grade 1 winner and $1.7 million earner Fleet Indian, is sure to attract some of the best broodmares in Kentucky when his racing days are finished.
Maximum Security, on the hand, was debuted on December 20 for a maiden claiming tag of just $16,000. For those unfamiliar with horse racing jargon that means anyone with $16,000 could have purchased him prior to his first race. Trainer Jason Servis was quoted saying, "Am I glad I didn't lose him? Hell, yeah." before going on to describe the reason he took a chance and how it was obvious to experienced horsemen that the horse has physical "issues".
But, for now, he is training well and doing fine. That could change at almost any time. He could go bad next week or in eight months. Chances are putting him through the brutal rigors of a race like the Kentucky Derby will do him in. All the more reason to instruct his jockey to put the pedal to the metal and set things up for Game Winner.
Pace aside, I wouldn't put win money on or use Maximum Security on top of exacta, trifecta or superfecta tickets for all the tea in China. He's in there to set things up for Game Winner and even if that isn't the case he just isn't fast enough. He beat a very bad group of horses in the Florida Derby and did so after setting absolutely glacial fractions on the front end. I'm as sure that he won't win the Kentucky Derby as I was that Connor McGregor had no chance of beating Floyd Mayweather and for the same reason. He's totally outclassed by the competition.