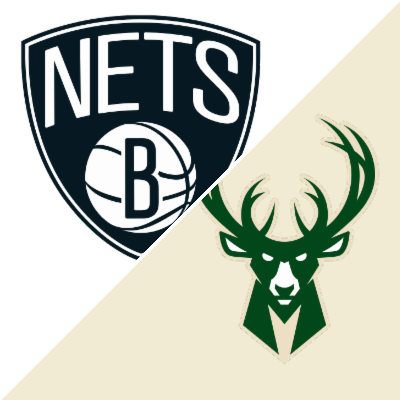 Brooklyn Nets (55-27 46-36 ATS) at Milwaukee Bucks (52–29 36-45 ATS)
The Nets pulled off an upset in Game 5 beating the Bucks to take a 2-1 series lead behind a monster game from Kevin Durant. This Eastern Conference semifinals playoff game can be seen on ESPN.
Odds makers have the Bucks as a 3.5-point home playoff favorite in this game with a total of 220.5.
The Nets were without injured stars Kyrie Irving and James Harden for the 114-108 Game 5 win where Kevin Durant put the team on his shoulders going for a triple-double with 49 points 17 rebounds and 10 assists. He may have to repeat that performance, as Irving and Harden are questionable to go in Game 6.
The Bucks could not stop Durant in the last game and now face elimination at home. However, they have won both games at home in this series and had won four in a row in the playoffs as a favorite before the last game where they did not cover as a 2.5-point favorite.
Unlikely Help
While KD went huge in Game 5 he got some help from unlikely sources with Blake Griffin turning back the clock and scoring 17 points and Jeff Green blew up off the bench for 27 points. Griffin is averaging single digits in the playoffs but the Nets have won all three games in the playoffs, including two in this series, where he has gone for double figures.
After only totaling 17 points in three games in this series Green was huge in the Game 5 win with 27 points on 8/11 shooting and he was red-hot from deep hitting seven of his eight 3-pointers.
The Nets have the lead in this series but still have big questions. Will either of their other two starts of Irving or Harden be back and can the role players step up again if they are not?
In the two losses in this series in Milwaukee KD struggled and if two of the other Big 3 cannot go he will have to be Superman again to close out the series.
Can't Get It Done Late
Not only could the Bucks not stop KD in the last game, but they were outscored by 12 points in the fourth quarter in the six point loss.
Giannis Antetokounmpo did his part in the last game going for 34 points, for the second straight game, on 14/22 shooting and also had 12 boards but he fouled out. Kris Middleton did pitch in for 25 points but was only 8/22 from the floor and missed seven of his 10 3-pointers.
P.J. Tucker had played great defense on Durant in the two Bucks wins in Milwaukee but, obviously, did not defend KD well in Game 5.
The Bucks have to keep other players from hurting them, as KD will likely go big again but they cannot let Green and Griffin, who combined for 44 points in the last game, hurt them.
The Prediction 
The home team has won every game in this series, and I look for that trend to continue. I do not think Harden or Irving will go again with Brooklyn up 3-2 in the series. KD will go big again, but Milwaukee will not let other players go big like they did in Game 5. Back on their home floor Milwaukee will play well on both sides of the court and win and cover forcing a Game 7 in Brooklyn.
PICK: Bucks -3.5