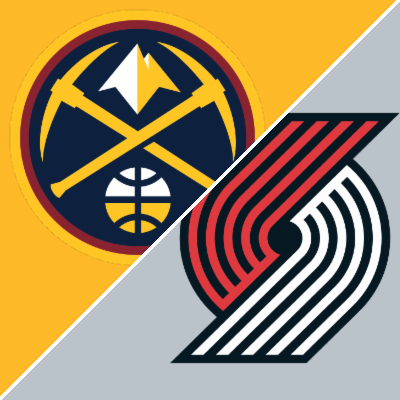 Denver Nuggets (50-27 37-40 ATS) at Portland Trail Blazers (44-33 40-37 ATS)
The Nuggets beat the Blazers in Game 5 to take a 3-2 series lead despite a record-setting game from Damian Lillard. This Western Conference playoff game can be seen on TNT.
The Blazers are a 4-point home favorite in this big game and as of Wednesday morning a total has not been posted but it will be soon, so check back.
Denver beat the Blazers in Game 5 147-140 in double-OT where Lillard scored 55 points and hit a playoff record 12 3-pointers. Denver has won three of the last four games of this series and they have covered the spread in seven of their last 10 road games against Portland.
Portland has covered the spread in four of their last five games following a loss and are also 8-3 ATS in their last 11 games as a favorite.
Withstanding The Storm
The Nuggets won Game 5 even though Lillard was on fire and the Nuggets shot a better FG% (48.1% to 45.6%) and also shot the 3-ball better (45.5% to 43.8%).
Nikola Jokic (26.4 ppg) had a huge game one assist shy of a triple double (38 points, 11 rebounds, 9 assists). He has scored at least 34 points in four of the last five games in this series and his only poor performance was the 20-point Game 4 loss where he only had 16 points on 38.9% shooting.
Four of five starters for Denver scored at least 14 points in Game 5 and Michael Porter Jr. (19 ppg) had 26 points on 10/13 shooting. Monte Morris (10.2 ppg) came up big going for 28 points. Porter Jr. had only totaled 18 points in the previous two games and Morris had not scored more than 12 points in the first four games of this series.
Denver has been winning this series with their offense. Their defense ranked a legit 12th in the league this season giving up an average of 111 ppg but in this series have giving up an average of 120.4 ppg.
Dame Can't Do It All
In the Game 5 loss Lillard (28.8 ppg) not only set the record for 3-pointers in a game but also tied a playoff record scoring or assisting on 80 points.
While Lillard was smoking hot in the last game he only scored 10 points in the previous game, but the Blazers won 115-95. The other players may need to step up in the scoring department, as Lillard's top three scoring games in this series were in Portland losses.
C.J. McCullum (23.1 ppg) needs to rebound from Game 5 where he fouled out and while scoring 18 points he was only 7/22 from the floor and missed six of his eight 3-pointers.
The Portland bench only scored 22 points in the Game 5 loss. Carmelo Anthony (13.4 ppg) only had eight points on 3/11 shooting and 2/9 from 3-pt land after totaling 29 points in the previous two games.
Prediction
Lillard was awesome in Game 5 but when he has scored big in this series the Blazers have lost. Denver had a great game in the last one with solid balance and an overshadowed performance from Jokic. I look for Denver to come out and play better defense in this game trying to slow down Dame. I see a close game in this one, like the last one, so take the Nuggets and the points.
PICK: Nuggets +4