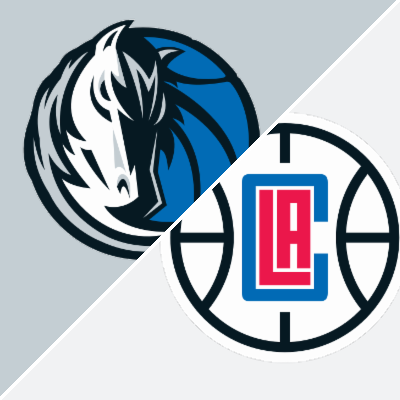 L.A. Clippers (49-28 41-35-1 ATS) at Dallas Mavericks (45-32 38-39 ATS)
The Mavericks scored an upset win in La La Land in Game 5 and look out to close out this series at home in Game 6. This big game can be seen on ESPN.
(As of Thursday morning the odds have not been posted for this Friday night game but check back, as they will be posted soon).
The Clippers had won two games in a row before losing Game 5 107-100. They did not play as poorly as they did at home in losing the first two games of this series, but they had no answer for Luca Doncic.
The Mavs only had two players score in double figures in Doncic (42 points) and Tim Hardaway Jr. (20 points). but the played solid defense and had. 14-point lead heading into the fourth quarter. They look to close out the Clippers with a win in Game 6 and avenge last season's playoff exit to them losing in seven games.
While the Clippers are 1-4 ATS in their last five games against the Mavs they are 8-2 ATS in their last 10 games facing them in Dallas.
Hoping the Trend Continues
The road team has won all five games in this series and the Clippers hope that trend continue.
In the Game 5 loss the Clippers played good defense holding the Mavs to 41.8% shooting, but they only shot 41.3%. Overall, both team shot a similar FG%, 3-pt FG%, and free throw percentage.
L.A. had balance in Game 5 with all five starters going for double figures, Kawai Leonard and Reggie Jackson had 20 points apiece, and Paul George had 23 points.
Leonard (24.8. ppg) was only 7-19 from the floor in the last game and missed six of his seven 3-pointers. He needs to get back in the form of the previous three games in the series where he 35.3 ppg on 72.2% shooting and 61.2% 3-pt shooting.
Rajon Rondo (5.4 ppg) has not been playoff Rondo so much this series and he had more turnovers (2) than points (1) in the Game 5 loss.
Doncic Goes Big
In Game 5 not only did Doncic score 42 points but also had 14 assists and eight rebounds. His only bad game in this series was in Game 4 where he was dealing with. neck injury and only had 19 points on 37.5% shooting. In the other four games he averaged 39 ppg on 50.1% shooting.
Doncic (27 ppg 8 rpg 8.6 assists per game) has scored at least 42 points in two of the last three games of this series. In his 11 career playoff games, all against the Clippers,  he has gone for at least 40 points four times.
Hardaway Jr. (16.6 ppg) went for 20 points in the last game after only totaling 16 points in the previous two games, which were both losses. However, he has not shot over 31.7% from the floor in the last three games.
Kristaps Porzingis (20.1 ppg) was a non-factor in the Game 5 win going for only eight points on 50% shooting and he has failed to score in double figures in two of the last three games.
Prediction
While the Clippers have failed to cover the spread in two of their last eight games following a loss the Mavs are only 1-4 ATS in their last five games following a win.
I look for Leonard to step up in this game and for the Clippers to play better defense on Doncic. He has been en fuego for most of the series and he will get his points but L.A, will not allow him to shoot lights out. The Clip Joint will play like they did in their two wins in this series winning and covering the spread to force a Game 7.
PICK: Clippers