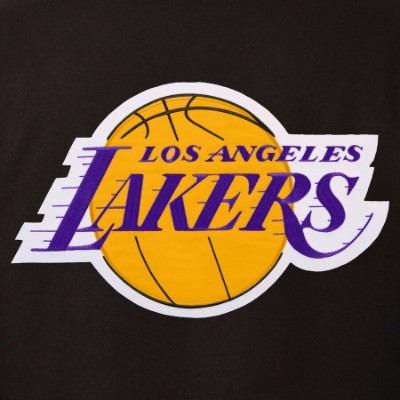 L.A. Lakers (37-28 29-35-1 ATS) at . L.A. Clippers  (44-22 36-29-1 ATS)
On Thursday night in La La Land the two teams in the City of Angels hook up and each one snapped their three-game losing streak in their last game. This big game can be seen on national TV on TNT.
(This preview is posted for this Thursday game before the trends and odds are out and check back, as they will be posted soon.)
The Lakers have major health concerns, as the playoffs are fast approaching. LeBron James came back after missing 20 games with an ankle injury but in his second game back left with ankle soreness and he is expected to miss this game and the one against the Blazers on Friday. On top of that, third leading scorer Dennis Schroder (15.5 ppg) is out for 10-14 days due to the NBA's COVID-19 protocols.
Even with King James and Schroder out the Lakers snapped their three-game skid in their last game beating the surging Denver Nuggets. L.A. is battling it out in the West with the Mavericks and the Blazers to avoid the play-in for the playoffs, which James recently criticized.
The Clippers also ended their three-game skid in their last game, and they are in third place in the Western Conference. With six games remaining it is unlikely they will catch the Suns or the Jazz and they look to hold off the Nuggets to stay in the third spot.
Kawhi Leonard recently stated that he is battling through a foot injury but he is likely to play against the Lakers.
This season the Clippers have won both games facing the Lakers.
AD Steps Up
In the Lakers last game they were at home and beat the Nuggets 93-89 where Anthony Davis stepped up for the shorthanded team. AD hit a big bucket late and then blocked a 3-pointer to help put an end to Denver's five-game winning streak.
In the win over the Nuggets the Lakers played solid defense holding them to 43.9% shooting. They will need to do against the Clippers since they are missing James and Schroder, who are combining to average just over 40 ppg. Montrezl Harrell (13.7 ppg), Kyle Kuzma (12.7 ppg), and Andre Drummond (15.8 ppg) have to step up in the scoring department in this big game.
Drummond only had four points and no rebounds in the win over Denver after going for a double-double in three of his previous four games. he has been a solid pickup for the Lakers and will be counted on in this game for scoring and rebounding facing a Clippers' team that does not have much of an inside presence.
Good Shooting Helps End Skid
The Clippers shot a legit 52% from the floor in their 100-105 win over the Toronto Raptors in their last game to halt their three-game slide. In the game Paul George and Marcus Morris scored 22 points each, Reggie Jackson went for 18 points, and Leonard had 13 points on only six shots.
Leonard leads the Clip Joint averaging 25.3 ppg, but dealing with his foot injury he has not scored more than 16 points in his last three games. George (23.6 ppg) was tearing it up for a while but he has cooled off as of late where he has struggled with his 3-point shooting.
Big man Serge Ibaka (10.9 ppg 6.7 rpg) has not seen the court since March 14th dealing with back issues but he may be back in this game. The team could use him against the Lakers facing Drummond in the paint, but he is still listed as questionable.
Prediction
 Both teams are dealing with injury issues but the Lakers have more of them with James and Schroder set to miss this game. The Lakers played solid D in their last game without those two players but in this game their defense will not play as well. The Clip Joint have several scoring options and their offense will play well against a shorthanded Lakers' team. Hate to go against my Lakers but have to do so without King James on the court and in the last meeting between these teams in the regular season the Clippers will win and cover the spread.
PICK: Clippers