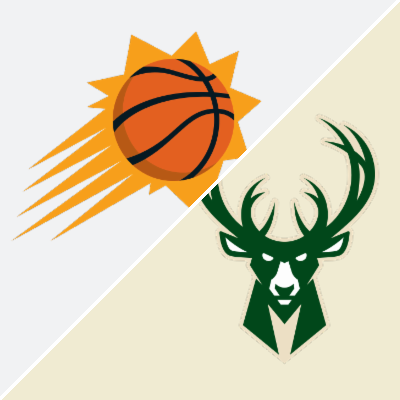 Milwaukee Bucks (58-32 42-48 ATS) at Phoenix Suns (64–25 54-33-2 ATS)
The Suns took a 1-0 series lead with a convincing win over the Bucks in the Game 1 of this series winning by 13 points and covering the 5.5-point spread. This NBA finals game can be seen on ABC.
The Suns are a 5.5-point home favorite, again, in Game 2 with the total sitting at 221.
In Game 2 the Suns beat the Bucks 118-105 where Chris Paul led the way with 32 points. Giannis Antetokounmpo came back after missing two games with a knee injury and had 20 points and 17 rebounds.
The Bucks have lost Game 1 for the third straight series.
Milwaukee ranked first in the league this season averaging 120.1 ppg but have scored less than their season average in four of their last five games.
The Suns covered the spread in Game 1 of this series and have covered in their last four home games against the Bucks.
Get Some Easy Points
In the Game 1 loss to the Suns the Bucks shot better from 3-pt land (44.4% to 32.4%) and shot a similar overall FG% but they were only 9/15 from the free throw line while Phoenix was 25/26.
Antetokounmpo was 7/12 from the charity stripe but Brook Lopez and Jrue Holiday were the only other players that went to the line and were 2/4.
Kris Middleton had 29 points on 12/26 shooting and Lopez had 14 points on 50% shooting, but Holliday only went for 10 points on 4/14 shooting.
The Bucks were down by as much as 20 points in the game and they cannot dig themselves in a big home again. They have to be more aggressive and get to the line after being outscored by 16 points at the free throw line.
Milwaukee has failed to cover the spread in seven of their last nine games as a road underdog.
Paul Comes Through
Chris Paul came up big in Game 1 not only going for a game-high 32 points but was 12/19 from the floor and nine assists. He went for 16 points in the third quarter hitting all three of his 3-pointers.
While Devin Booker missed seven of his eight 3-pointers in Game 1 and was 8/21 from the floor he hit all 10 of his free throws. DeAndre Ayton had 22 points and 19 rebounds on 8/10 shooting and he is shooting over 70% from the floor in the playoffs.
The Suns had great balance in Game 1 and got a big game from Paul. They need to repeat the blueprint and do that again and if they can, they will be going to Milwaukee with a 2-0 series lead.
Phoenix is 9-3 ATS in their last 12 games as a home favorite.
The Prediction 
The Bucks did not shoot poorly in Game 1 and shot better from deep but still lost by 13 points. They only took 15 free throws hitting nine of them and I look for the team to be more aggressive in this game. Antetokounmpo played pretty well and with one game under his belt after coming back from his knee injury I look for him to have a monster game in Game 2. Milwaukee will make this game a much closer one than Game 1 and while they may not get the W against the hot and confident Suns they will cover the spread getting 5.5 points.
PICK: Bucks +5.5