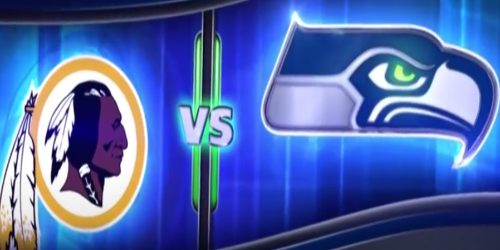 Seattle Seahawks (9-4 7-6 ATS) at Washington Football Team  (6-7 8-5 ATS)
Don't look now but Washington has won four in a row to take control of the NFC East and they play host to the Seahawks, who have won three of their last four games. The visiting Seahawks are a 5.5-point road betting favorite in this NFC matchup with a total sitting at 44.5.
Even with a four-game win streak, the public has backed Seattle in this game, as they opened as a 3-point favorite and as of Wednesday are a 5.5-point favorite.
While shoo-in Comeback Player of the Year Alex Smith has given Washington a spark it is the defense that has been the main reason for the win streak. In their last four games, the team has only given up an average of 14.3 ppg. Sure, they played the Bengals and Cowboys in the first two games of the streak but then beat an undefeated Pittsburgh team and then in their last game the 49ers on the road.
Washington is one game up on the Giants in the NFC East and needs to have a better record than them to make the playoffs since they lost to them twice this season.
The Seahawks are coming off an easy 40-3 win over the hapless Jets. They are tied with the Rams, who they lost to earlier this season, atop the NFC West and they face them next week at home.
The 40 points were the highest point total this season for Seattle, who will face a Washington defense that is playing at a high level and a ton of confidence.
No Wins, No Problem
In their 40-3 blowout win over the New York Jets, the Seahawks played well on both sides of the ball and held the Jets to only 185 total yards.
While Russell Wilson may no longer be in the MVP race he has played well as of late. He has been picked off once in each of the last two games but in his last four games has eight TD,
Wilson was not sacked in the New York game while he was sacked 16 times in the previous four games. His offensive line has to play well against Chase Young and a Washington pass rush that is legit and has 40 sacks on the season.
Chris Carson has rushed for at least 65 yards in each of his last two games. He can cool down the Washington D if he can have a good game on the ground.
Defense Leads the Way
The Washington D came up with a pick 6 and a fumble recovery for a TD in their last game, which was a 23-15 win over the 49ers. They only gained 193 yards in the game but the defense came up with three turnovers scoring on two of them.
One concern for Washington is who will be under center. Alex Smith left the last game with a lower leg injury and he is a question mark in this game. If he cannot go Dwayne Haskins will get the call and when he came in for Smith in the win over San Fran he was 7-12 for 51 yards with no TD and no INT.
J.D. McKissic and Peyton Barber combined for 103 rushing yards in the win over the 49ers. The run game is key in this game and that is, even more, the case if Smith cannot go.
This season Seattle has been great against the run, but they have given up the most passing yards per game.
 Prediction
Washington is on fire and they will have another good game on defense. However, can their offense get it done? I don't think so. Hate to say it as a Washington team but their win streak will not continue, as Seattle will win a close game. However, being close Washington will cover the spread so take them and the points.
PICK: Washington +6