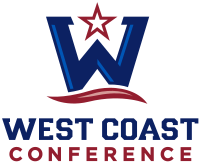 This is Gonzaga's Tournament to lose, having carved up the Conference all season, winning every Game by at least 12 points. The only question is how comfortable to be in the Zags that they're going to win this Tournament. They have the best players in the Conference at almost every position seen in their Four players on the WCC first team. No one can match the duo of Rui Hachimura and Brandon Clarke in the paint, while Josh Perkins runs the show as a senior. Throw in future NBA talent in Zach Norvell to go with Corey Kispert and it's easy to see why this team has coasted through competition. Win this Tournament and the Zags will likely be a 1-seed for March Madness.
The numbers point to San Francisco being its first matchup, but the Dons are in a bit of a funk and have lost their last three, including to 5-seed Loyola Marymount. Either way, whoever Gonzaga plays in the semis probably won't matter with the spread likely in the double digits. And whether it's BYU or St. Mary's in the Championship, that doesn't matter, either. Gonzaga already beat both of those teams on the road fairly easily so it's hard to see an upset in the final.
SAINT MARY'S
Record: 20-11, 11-5
The Gaels are still playing for a spot in the NCAA Tournament, but maybe the only way they'll get there is by winning this one. They had no answers against Gonzaga less than a week ago and even then they may not get past BYU. Those teams split in the regular season so if you throw that into the mix, it's easy to see why their odds are so long. St. Mary's has had trouble away from home all season, dropping Four in WCC play, and that could be a problem in Vegas. The Gaels have a pretty balanced lineup in terms of size, but their downfall has been offensively in their losses because they only have two guys that average double digits. The big advantage against BYU is that it doesn't have to play in the quarterfinals.
BYU
Record: 21-9, 11-5
The Cougars were unfortunate to get the 3-seed only because they were swept by San Francisco and St. Mary's split that series. In fact, BYU was probably a little more consistent than St. Mary's because it didn't lose any bad Games in the conference. Sure it was blown out by Gonzaga both times, but it at least split the series with St. Mary's. The Cougars also have two guys that do all the scoring, but one of them is a big man in Yoeli Childs, who is 0.2 rebounds away from averaging a double-double. That ability is what could get BYU the upset over St. Mary's in the semifinals. And since BYU hasn't lost to a bad team in the WCC, it's likely it will make the semis.
While St. Mary's and BYU have had quality seasons, neither of them have the quality to take down Gonzaga. While those teams have two guys that can Scorein bunches, the Zags have a starting lineup that can all go off and reach 20 points if asked. They also have better bigs in the middle that take away the things that BYU and Saint Mary's do best. BYU could upset its way to the Championship, but there's little reason to go against Gonzaga in this Tournament given how the rest of the season has gone.