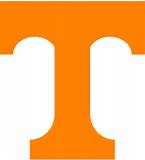 1/26/19
A year ago, this would've been a huge matchup in the middle of the Conference season. Instead, Tennessee is ranked No. 1 in the AP Poll and West Virginia is nowhere to be found with a losing record in the basement of the Big 12. Considering the Mountaineers fell 98-67 to TCU in their last road Game, this one could also get out of hand.
The hope for WVU is that Tennessee doesn't bring it's A-Game, which has been the case in its last two. After dominating their first Four SEC Games, the Volunteers escaped late against both Alabama and Vanderbilt. against Alabama, it was their offense that slipped up and against Vandy on Wednesday, their defense didn't play well.
Of course, the Mountaineers don't do many things well outside of drawing fouls and getting offensive rebounds. That could be their only hope because conveniently, those are Tennessee's biggest weaknesses defensively. Still, without consistency, WVU has lacked scoring outside of James Bolden, who is averaging 20 points over the last Four Games. OUtside of him, it's a mixed bag because the next leading scorer, Esa Ahmad, hasn't hit double digits in his last Four starts, while Derek Culver, LAmont West and Wesley Harris are mostly unreliable. They snuck past Kansas with the help of defense, but that press usually struggles against experienced opponents, which Tennessee happens to be.
All five starters and Jordan Bowden off the bench are upperclassmen for the Vols. Grant Williams (20.3 ppg, 7.5 rpg) is one of the best and maybe smartest players in the country. Admiral SChofield (16.7 ppg, 6.4 rpg) isn't far behind as another bulky forward that can shoot. WVU doesn't have the bodies to match up because Culver will likely be used more on the taller Kyle Alexander, who has a few double doubles this season when Williams drew more defensive attention. Otherwise, weaker players like Ahmad and Harris will be left to deal with Williams and SChofield, and that probably won't end well for the Mountaineers. Then there's still Jordan Bone (13.3 ppg, 6.4 apg), LAmonte Turner and Bowden in the backcOurt and the scoring options keep coming.
The worst part about the Vols is that they don't shoot the three well, but that shouldn't matter in this Game as West Virginia hasn't been as good defending the paint without Sagaba Konate. This spread is big, but most of the numbers point to Tennessee winning rather easily, no matter how its last couple Games have gone.
There's a decent chance that Williams draws a ton of fouls after coming off a Game in which he went 23-of-23 from the line. That will get the likes of Ahmad, West and even Culver into foul trouble. The Mountaineers go fairly deep on their bench, but the last thing they need is for their best scorers to get into foul trouble. If that happens, it could be over early. For the Mountaineers to cover, not only Bolden needs a good Game, but also the length of Ahmad and West need to be used as a positive. However, that's asking a lot from a team with a losing record, especially against guys like SChofield and Williams.
Our Pick – Tenn -14.5