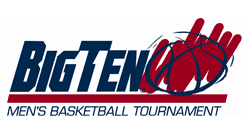 3/10/19
There's one answer that bettors need to know before this Game and that's the status of Kaleb Wesson, who has been suspended for the last two. As of Friday, his status was still unknown, but it's a wonder if that will change after how Ohio State has played the last two Games, getting blown out by Purdue and Northwestern. Without Wesson, there's almost no chance for OSU against Ethan Happ and company. With Wesson, it should be a tight Game for senior night in Columbus.
The Buckeyes are playing for their Tournament lives and need another win to confirm their spot for March Madness. A win here would do that in a matchup that has yet to happen this season and the last time they played was December 2017.
If Wesson can't play, the Buckeyes simply won't have anyone to deal with Happ on the block. They just let Dererk Pardon do what he wanted last Game and Happ is a few notches above that. That being the case, let's assume Wesson will play, because otherwise, Wisconsin could be in for an easy win. Wesson against Happ could be a fun matchup as both players lead their teams in scoring and rebounder with Happ better in both aspects.
The main difference between these teams is that Wisconsin plays good defense and that's why it has a much better Big Ten record. While the Badgers are tops in the conference, the Bucks are eighth in defense and 12th in offense in terms of efficiency. Those just aren't good numbers and even with Wesson, this team will have trouble scoring. It doesn't help that second-leading scorer C.J. Jackson has dealt with nagging injuries and he already wasn't an elite offensive piece to begin with. To win this Game, OSU will need a little bit of production from everyone, from Andre Wesson and LUther Muhammad to Duane Washington and Keyshawn Woods. Those guys have all had moments this season, but rarely on the same night. They don't have one true advantage unless Kaleb Wesson can get either Happ or Nate Reuvers into foul trouble. Otherwise, Wisconsin can match up everywhere on the cOurt, while Reuvers has a massive height advantage on whoever plays the Four for Ohio State.
Wisconsin doesn't have a good offense either, but when it gets consistent production from Happ, everything else tends to fall into place around him and that's enough with an elite defense. Reuvers has had moments, but it's been senior Khalil Iverson that has gone the extra level with double-digits in Four of the last five Games despite averaging 5.9 pgg for the season. Throw in top shooters D'Mitrik Trice and Brevin Pritzl that can always get hot, as well as point guard Brad Davison and it's easy to see why the Badgers are one of the better teams in the conference.
Without Wesson, the Buckeyes won't have enough size to deal with the combo of Happ and Reuvers down low. With Wesson, the Bucks will only have a chance because this is in Columbus on senior night. They'll need Wesson to come up in a big way, but also get a little extra from seniors Jackson and Woods.
Our Pick –  Wisconsin by 5 to 7