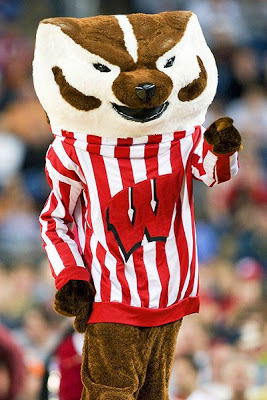 2/6/19
Wisconsin has seemingly figured things out after a rough start to January and has won five straight in Big Ten play, inching closer to the top of the standings. We should learn exactly how good this team is considering the upcoming Schedule. Following the trip to Minnesota, the Badgers take on both Michigan schools, one on the road, one at home. To insure they don't go on a losing streak, they may have to win this Game and get a little revenge.
When these teams met a month ago, it felt like a different time, at least for Wisconsin. The Gophers didn't play a great Game offensively, but they held Wisconsin to just 14 points in the first half and that was all they needed in a 59-52 road win. Interesting enough, they only needed production from two players as Amir Coffey and Dupree McBrayer combined for 35 points while no one else had more than six. It was even worse for Wisconsin as Ethan Happ was the only one that really did anything with 17 points, eight boards and three assists.
Wisconsin may be favored, but this Game could easily be as ugly as the last. The plus for Minnesota is that it's played better at home, with a recent win over Iowa being the most impressive. The Gophers even had Purdue on the ropes on the road on Sunday, but gave that lead up rather quickly.
This matchup will come down to what the role players can do because while Happ (18.5 ppg, 10.3 rpg, 5.1 apg) always gets his numbers, it's usually up to the rest of the team. D'Mitrik Trice (13.6 ppg) and Brad Davison (11.3 ppg) are the next leading scorers, but those two had a combined 12 points in the previous matchup. While Trice has been a little inconsistent, Davison has stepped up and is averaging more than 17 points in the last three Games. With more of an offensive outlook he's become another threat for Wisconsin and playing similar to how he did most of last season.
The question is if the size of Minnesota's guards will be a problem as McBrayer comes in at 6-foot-5, while Amir Coffey can guard anyone at 6-foot-8. Then again, Minnesota's defense ranks near the bottom of the charts in most categories in the Big Ten and it'll be hard to replicate that first performance. Assuming Wisconsin scores a few more points, it'll be important for Jordan Murphy and Daniel Otoru to have bigger Games. Coffey (16.2 ppg) usually leads the way for the Gophers, but McBrayer hasn't reached double digits in scoring in the last six Games. The problem is that Murphy was completely taken out of the Game by Happ in that first matchup and he may not be a guy to turn to again. However, with the recent performances by Daniel Otoru, there's a chance Happ defends Otoru and Murphy gets the more athletic, but weaker Nate Reuvers. If that's the case, Murphy could use his body a little more against Reuvers.
The Badgers look like the Badgers of old in recent weeks and if that's the case in this one, it'll again be an ugly battle with the team that hits a couple more threes getting the edge. The Gophers had the edge in the first meeting, but with better play out of Davison, the Badgers get the overall edge in this matchup as Minnesota still needs to find a way to stop Happ.
Our Pick – Wisconsin by 10