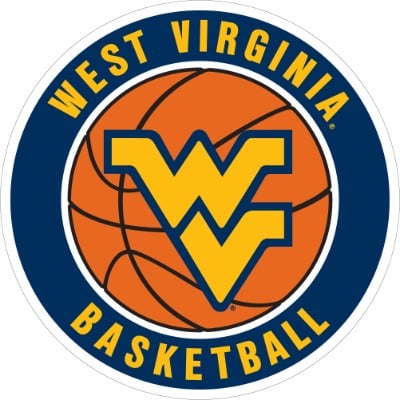 Kansas Jayhawks (20-3) vs. West Virginia Mountaineers (18-5)
Date/Time: Wednesday, February 12, 2020 7:00 PM ESPN+
West Virginia is coming off a loss in their last game and they host a red-hot third-ranked Kansas team on Wednesday night in a key Big 12 matchup.
On the season Kansas is 13-10 ATS with an O/U record of 7-16 and West Virginia is 13-10 ATS with an O/U record of 7-16.
Kansas has reeled off eight straight wins and all three of their losses this season have come facing teams that are currently in the top 10. The Jayhawks only allowed 46 points in their last game, which was a 60-46 road win over TCU, and they rank eighth in the nation only allowing an average of 60.3 ppg.
Earlier this season at home Kansas beat West Virginia 60-53.
West Virginia had won two in a row before their last game, which was a 69-59 road loss to Oklahoma. Like the Jayhawks, the Mountaineers are led by their defense that ranks 20th in the nation in opponents' points per game.
Kansas is in second place in the Big 10 one game back of top-ranked Baylor and West Virginia is 6-4 in conference play four games back of the Bears.
On the season West Virginia is a perfect 12-0 at home and Kansas is 7-1 on the road. Last season at WVU the Jayhawks laid a 78-53 beat-down on the Mountaineers.
Not the Best Offense But Defense Kills It
In their last game, Kansas was on the road and while their offense struggled their defense was awesome in their 60-46 road win over TCU. They only shot 41.4% from the floor and 30.8% from 3-pt land but they outscored the Horned Frogs 31-18 in the first half and held them to 35.2% shooting.
Kansas' Udoka Azubuike went big in the win over TCU with 20 points and 15 rebounds and Devon Dotson was the only other player for the team to go in double figures with 18 points.
Dotson leads Kansas averaging 18 ppg and he has been pretty solid in the scoring department in the last few games. Azubuike (13 ppg 9.7 rpg) is the second leading scorer and leading rebounder for the team and after only totaling 11 points and 15 rebounds in two games he has 37 points and 27 boards in his last two games.
This season Kansas is 2-3 facing top 25 teams.
Bad Shooting Game Dooms Mountaineers
 In their last game, WVU was on the road losing to Oklahoma 69-59 where they only shot 31.6% from the floor. They did shoot 40% from 3-pt land but only took eight free throws, OU had 21, and they lost by double digits despite forcing 19 turnovers.
Jermaine Haley led the Mountaineers with 15 points in the loss to OU and Oscar Tshiebwe had 12 points but was only 5-16 from the floor.
Tshiebwe (11.5 ppg) is one of only two WVU players averaging in double figures this season. He has been up and down as of late totaling 28 points in his last two games while only combining for 12 points in his previous two games. Derek Culver (10.8 ppg 8.9 rpg) only went for four points in the loss to Oklahoma while he averaged 15.7 ppg in his previous three games.
In the 60-53 loss to Kansas earlier this season the Mountaineers were outscored by 13 points in the second half and they only shot 32.2% from the floor. They allowed Azubuike to go for 17 points and 11 boards and Dotson to score 16 points. Culver is 6'10" and the leading rebounder for WVU and he has to man up on Azubuike and not let him have a big game in the paint.
West Virginia is 1-1 this season against top 25 teams with the one loss coming against Kansas.
Our Prediction
Kansas is 5-0 ATS in their last five road games and West Virginia is 5-1 ATS in their last six home games.
Kansas has been a solid bet on the road as of late not having to deal with huge spreads like they do when they are at home.
Look for another low scoring defensive battle in this game like in the first matchup.
West Virginia 64 Kansas 63