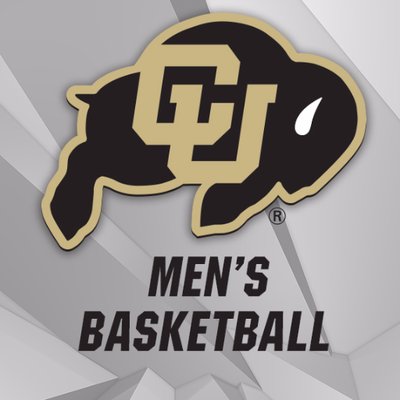 There isn't one team standing above the rest in the Pac-12, but the winner in this game could have a decent leg up, especially if Colorado can get the sweep. That's easier said than done since Oregon hasn't lost at home this season and Colorado has lost two of its last three road games.
In fact, while the Buffaloes are 8-3 in conference play, only four of those games have come on the road, hence why they're on the road for five of their last seven.
That first meeting was pretty straightforward as Colorado won 74-65 at home. Oregon went just 3-for-18 from deep, turned it over five more times and had 10 more fouls. That was the difference and the reason the Buffs never let go of the lead after getting it about 10 minutes into the game.
The Ducks are a completely different team at home and that was maybe most relevant in recent 10-point road losses to Stanford and Cal. They'll undoubtedly look a bit different in need of a win off a two-game losing streak.
Colorado's main goal will be to limit Payton Pritchard, who had 21 points in the first meeting. Oregon's point guard averages 19.5 points, 4.3 boards and 6.0 assists per game.
The difference at home is that everyone around him tends to shoot better with Chris Duarte (14.2 ppg) and Will Richardson (10.0 ppg) at the top of the list.
However, those three guys are the only reliable scorers on the team and guys like Anthony Mathis and Shakur Juiston can rarely be counted on, which is why they're struggling on the road.
The question is if Oregon can hold up in the paint against a bigger Colorado team that features Evan Battey, Lucas Siewart and Tyler Bey down low. Oregon has length down low, but sometimes that doesn't work against guys like Battey, who weighs over 250 pounds.
Bey was the main issue in that first meeting, posting 15 points and 14 boards, while point guard McKinley Wright had 21 points and eight dimes.
Overall, the Buffs have a more balanced squad because even when those guys struggle, D'Shawn Schwartz is their best shooter, while Battey and Siewart are always a nuisance in the paint. 
The Ducks don't really have a guy to feed in the paint, which has been an issue on the road. However, the problem for the Buffs could be their three-point defense which ranks 10th in the conference in terms of percentage.
That didn't show up in the first game, but Oregon has four guys who can fill it up and that could be what gets them the win this time around. 
It's likely Colorado will stay competitive because that's what it's done almost all season. It has go-to scorers, but also guys who can provide when their backs are against the wall on the road. That may be enough to keep the score close, but considering Oregon hasn't lost at home, it'll be hard to bet against them.
Oregon 67 Colorado 66