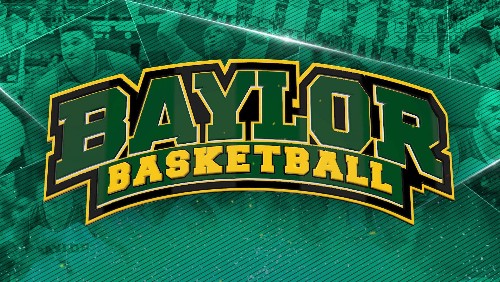 Baylor has been one of the more surprising teams in college basketball this season and will look to keep its undefeated Big 12 record against struggling Iowa State.
Baylor's lone loss this season came in Alaska against Washington in a game they let slip away in the final couple minutes. Otherwise, the Bears have been dominant, already beating Texas Tech and Kansas on the road, as well as Florida last weekend.
A trip to Ames is not as hard as it has been in prior seasons, but it's still difficult. Iowa State has won its last two at home, yet it was also blown out by Kansas and lost to a bad Florida A&M team before that.
The Cyclones have had their moments, but inconsistency has been an issue which isn't going to help against what has maybe been the most consistent team in the country.
Baylor does almost everything above average and that includes getting points from a variety of players. Jared Butler (15.8 ppg) and MaCio Teague (13.8 ppg) lead the team in scoring, but it's not like those two are needed for success.
Butler has 14 points total in the last two games and Teague has gone on similar stretches. Their production doesn't mean everything because someone else always steps up whether it's Freddie Gillespie in the paint, Davion Mitchell on the perimeter or Devonte Badoo off the bench.
While they don't have the most efficient numbers, they're fifth in the country in terms of offensive rebounding percentage and that could be where they have an edge in this matchup. 
That's what happened when these teams met two weeks ago as the Bears grabbed 17 offensive boards en route to four players scoring in double figures in a 68-55 win.
They didn't have the most efficient game and ISU actually shot a better percentage from the floor, but that didn't matter because Baylor dominated the offensive glass and took 16 more free throws.
Still, playing at home, the Cyclones are never an easy team to bet against. But unlike Baylor, they always need top players Tyrese Haliburton (15.7 ppg, 5.9 rpg, 7.1 apg) and Rasir Bolton (15.1 ppg) to get their shots.
If not, production is always a question outside of them and that's what happened in the first meeting because no one scored more than nine points. The problem is that the Bears have one of the most efficient defenses in the nation and do a little bit of everything well.
The hope for Iowa State is that big man Solomon Young continues his recent play in which he's posted 37 points and 18 boards the last two games.
Dropped to the bench a few weeks ago, a fire seemed to start inside him the last two games and he gives ISU another player to help on the boards, especially against Gillespie in this matchup.
Otherwise, defense remains an issue for the Cyclones, who are last in the Big 12 in a lot of categories, namely overall efficiency. If that doesn't change, Baylor's balanced scoring will again be an issue and what separates these teams. However, if Young can continue his solid play and hold his own in the paint, this could be a competitive game.
It simply depends on which Iowa State team is going to show up. The one that lost by more than 20 points at home to Kansas or the one that beat both Oklahoma schools in recent home games. 
Bettorsworld Prediction Baylor 72 Iowa State 67