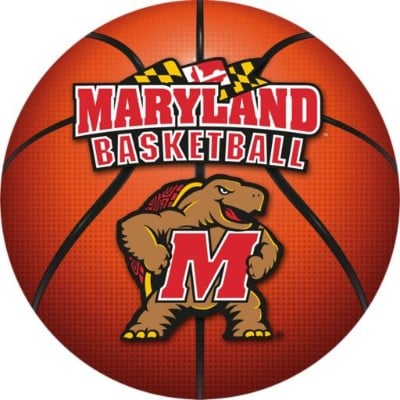 Both Iowa and Maryland sit one game back in the Big Ten standings, but there's one thing that could be the difference in this matchup and it's not that they played a few weeks ago.
Iowa has played four of its last five games at home with the lone trip being to lowly Northwestern. So while the Hawkeyes already won this matchup 67-49 with the help of a first-half 19-2 run, this one will likely be much different.
For starters, Iowa has had some issues at home despite winning its last five. It was down by double digits in the second half against Wisconsin on Monday before pulling away.
Considering its lone road win in conference play came at Northwestern, this isn't going to be an easy game. It also doesn't help that Maryland hasn't lost at home this season, already taking care of Illinois, Indiana, Ohio State and Purdue in conference play.
To go with that, the Terrapins have played their last two on the road so a return home could be another boost for a team who got a huge road win at Indiana on Sunday.
It's hard to put too much into that first meeting because in addition to an early 19-2 run for Iowa, nothing seemed to go right for Maryland, which couldn't hit a shot against what has been a mediocre to bad defense.
The main thing for the Terps is that they have to stop Luka Garza and Joe Wieskamp, who combined for 47 points and 24 boards in that first meeting. While it's easier said than done, it's worth noting Wieskamp has made six threes in the four games since going 5-for-9 from deep against Maryland.
Of course, stopping Garza is another issue because no one can seem to do that. Wisconsin played him strong Monday, yet he managed 21 points and 18 rebounds.
The problem is that the Terps don't really have anyone that can match up with Garza in their version of small ball that includes a lengthy Jalen Smith at the five spot. Smith is an elite player and has an athletic edge over Garza, but he also gives up more than 30 pounds.
That'll likely be an issue again, but as long as Wieskamp doesn't go off from distance, it'll be up to everyone else to help out for the Hawkeyes from Connor McCaffery to CJ Frederick, who didn't play in the prior meeting. Frederick is relevant because he's good. Since returning from injury, the freshman is averaging more than 35 minutes and 14 points per game.
On the other end, it's all about Anthony Cowan Jr., who can't repeat his 2-for-10 FG and 3-7 FT shooting performance from the prior matchup.
He leads the team in scoring at 15.5 ppg and needs to do better against an Iowa defense that ranks 10th in the conference in terms of effective field-goal percentage allowed. The same goes for Smith, who oddly didn't attempt a three-pointer in the last meeting even though he's made at least two in the four games since.
While those two are vital to Maryland winning, similar to Garza and Wieskamp for Iowa, home games are where role players step up. That means Eric Ayala, Darryl Morsell and Aaron Wiggins, all of whom will be asked to help double team Garza in the post.
This isn't a great matchup for Maryland mostly because Garza is a beast and has yet to be stopped this season. However, the Terps get a large advantage playing at home and it's plenty relevant that the Hawkeyes haven't faced a real team on the road since early January. 
Predicted Score Maryland 76 Iowa 67