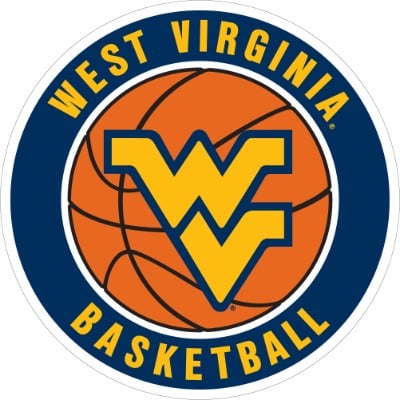 #4 Baylor Bears (26-3) vs. West Virginia Mountaineers (20-10)
Date/Time: Saturday, March 7, 2020 1:00 PM ESPN+
Baylor looked like they were on their way to the Big 12 title, but they lost two of three games. They bounced back with an OT win in their last game and in this season finale they face a West Virginia team that snapped their three-game losing streak in their last game.
On the season Baylor is 18-11 ATS with an O/U record of 13-16 and West Virginia is 15-15 ATS with an O/U record of 8-21.
In their last game, Baylor was at home and beat Texas Tech 71-68 in OT. They are one game back of Kansas with one game left in the regular season, so they need to win this game and have Kansas lose to Texas Tech to share the conference title with the Jayhawks.
The Bears are led by a defense that ranks fifth in the nation giving up an average of 59.6 ppg but in their last four games they have given up an average of 69 ppg.
West Virginia is also led by their defense giving up an average of 62.4 ppg. However, while not a high scoring team the offense was the issue in their three-game skid where they only averaged 59.7 ppg. Several games back their offense was the issue in the 70-59 road loss to Baylor.
The Mountaineers are 20-10 but only 8-9 in Big 12 play and if they can beat a top 5 Baylor team in this game it may get them off the Big Dance bubble.
On the season West Virginia is 13-2 at home and Baylor is 8-1 on the road.
Finding Other Ways to Win
In their 71-68 OT win over Texas Tech Baylor only shot 36.5% from the floor allowing the Red Raiders to shoot 50%, but they shot the 3-pointer better, had 17 offensive boards, and forced 20 turnovers. In the game, the Bears were led by Devonte Bandoo and Jared Butler, who combined for 35 points.
Butler only has two players averaging in double figures in Butler (15.8 ppg) and MaCio Teague (14.1 ppg) and five of the top six scorers for the teams are guards. Butler has averaged 18.8 ppg over his last six games but is only 13-34 in his last two games. Still, he has been scoring and had 21 points in the win earlier this season over WVU.
Freddie Gillespie (9.7 ppg 9.1 rpg) is the leading rebounder for Baylor and he had two straight double-doubles before only going for four points, but did have 10 rebounds, in the win over Texas Tech.
In their win over WVU several games back Baylor shot 51.8% from the floor and held the Mountaineers to 34.5% shooting.
Big First Half Helps WVU Snap Skid
In their last game, West Virginia was on the road beating Iowa State 77-71 where they outscored the Cyclones by 13 points in the first half. Both teams shot a similar FG% but the Mountaineers had 15 offensive boards and that helped.
In the win over Iowa State Derek Culver had 17 points on 8/14 shooting and Miles McBride came off the bench to also score 17 points.
Oscar Tshiebwe (11.1 ppg 9.2 rpg) leads West Virginia in scoring and rebounding and he had 11 points and nine rebounds in the win over Iowa State.
Culver (10.5 ppg 8.6 rpg) is the only other player averaging in double figures and the 6'10" forward has scored at least 12 points in three of his last five games but only had three points and three rebounds in the loss to Baylor earlier this season.
Our Prediction
Baylor has failed to cover the spread in three of their last four games including their last two.
West Virginia covered in their last game but failed to do so in their previous three games.
West Virginia 62 Baylor 61