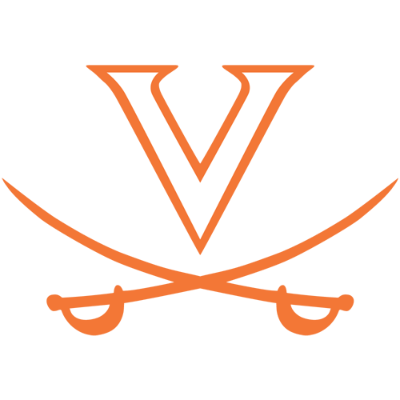 #10 Louisville Cardinals (24-6) vs. #22 Virginia Cavaliers (22-7)
Date/Time: Saturday, March 7, 2020 4:00 PM ESPN
After being beaten badly at the hands of Florida State Louisville bounced back with a 68-52 home win over Virginia Tech in their last game. They hit the road in this regular-season finale to face a hot Virginia team that has won seven straight games including beating #2 Duke in the game before their last one.
On the season Louisville is 16-13-1 ATS with an O/U record of 16-13 and Virginia is 11-17-1 ATS with an O/U record of 13-16.
Virginia's last loss was at Louisville where their defense failed to get it done losing 80-73. The Cavaliers are all about their D ranking first in the nation only giving up an average of 52.3 ppg. They need to play good defense to win, as they are the fourth lowest-scoring team in the nation.
Louisville is also led by a solid defense and while they gave up 82 points in the loss to Florida State they got back to good D in their last game only giving up 52 points.
The Cardinals are tied with Florida State atop the ACC with Virginia and Duke one game back.
On the season Virginia is 13-3 at home and Louisville is 6-4 on the road and they have lost their last three road games.
Good D, Good Second Half
In their win over Virginia Tech in their last game, Louisville held Virginia Tech to 38% shooting and they outscored them by 16 points in the second half.
Jordan Nwora went for 20 points in the Tech game and Ryan McMahon was the only other Cardinals' player in double figures with 10 points.
Nwora (18 ppg) is the only player averaging in double figures on the season, but four other players are averaging over 8 ppg. Nwora has been up and down lately and while going for at least 18 points in two of his last three games in the loss to Florida State he only had 11 points on 28.6% shooting.
6'10" C Steven Enoch (9.4 ppg 5.6 rpg) had eight points and 11 rebounds in the win over Virginia Tech while only totaling six points and three rebounds his previous two games.
In the home win over Virginia, this season Louisville allowed them to shoot 53.1% from the floor but they shot 51% and had 11 more points from the free-throw line.
Winning the Close Ones
Defending National Champion Virginia is riding a seven-game win streak and in their last four games, they have only won by a combined 10 points. In their last game, they were on the road and beat Miami 46-44. They only shot 36.7% in the game but held the Hurricanes to 35.3% shooting.
In the Miami win, Mamadi Diakite had a double-double with 14 points and 10 rebounds and Jay Huff came within one rebound of one as well with 17 points and nine boards.
Diakite (13.6 ppg) leads three players averaging in double figures and he has averaged 15.7 ppg in his last three games. 7'1" Huff (8.4 ppg 6.2 rpg) has totaled 32 points and 18 rebounds in his last two games.
Our Prediction
Louisville has failed to cover the spread in their last three road games.
UVA was 4-0-1 ATS in five games before failing to cover the spread in the Miami game where they were a 2.5-point road favorite.
Virginia is the hotter team and they are at home. They lost to Louisville on the road earlier this season, but the Cardinals have lost their last three road games.
Unlike the first matchup, this one will be a low scoring affair, which could plays nto the hands of the Cavs.
however, we have this game as dead even. So, we'll take any points available with the underdog in this one.