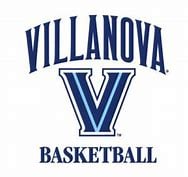 It's a long road to the top as Marquette and Villanova are both three games behind conference-leading Seton Hall.
While winning the Big East may not be likely, both teams still have a chance to finish with a top-four seed in the NCAA tournament. If Marquette can sweep this series, that would go a long way in helping its future.
Villanova comes in on a funk, losing three-straight games with two of those at home. After looking like another dominant Villanova season, it's turning more into 2019 when they didn't reach the Sweet 16. The Wildcats aren't getting enough offensively and that could again be a problem in this matchup.
Marquette might be playing its best basketball of the season, winning six of the last seven even though leading scorer Markus Howard is playing with a mask after a blow to the head a couple weeks ago.
When these teams met a month ago, Howard and Koby McEwen combined for 51 points in a 71-60 win. It was a 16-point game at halftime and it was never really close even though Marquette managed just five points in the first 12 minutes of the second half.
Villanova gets the advantage playing at home, but something has to change if they want to win. The Wildcats have failed to surpass 64 points in their last two home games and it doesn't help that Collin Gillespie (15.7 ppg) and Jeremiah Robinson-Earl (10.8 ppg) combined for nine points in the first meeting between these teams.
Outside of Saddiq Bey (15.9 ppg), scoring has been hard to come by on a consistent basis. Even Bey is heavily reliant on shooting threes. This game will come down to if Gillespie steps up and leads the way or a couple other players break out of their funks.
Robinson-Earl can be a factor, but he tends to struggle against bigger front courts, while Justin Moore and Jermaine Samuels have been hit-or-miss all season.
The reason behind Marquette's success is that not only is Howard (27.4 ppg) dropping at least 20 points every game, there's always two or three other players who step up when needed.
Sacar Anim is the second-leading scorer at 13.0 ppg, yet he has just 12 points the last two games. The Golden Eagles are winning because guys like McEwen and Brendan Bailey are hitting open shots. While those guys are all perimeter players, they also have bruisers in Theo John and Jayce Johnson, who clog the paint on the other end.
Villanova has a better defense in terms of efficiency in conference play, but sometimes that doesn't matter if you can't score consistently. Marquette has a couple double-digit road losses in Big East play, but it's hard to see that happening unless multiple players catch fire from deep for Villanova.
That's always possible, but it's also possible the Eagles stay competitive the entire way because Howard is always a possibility to drop 30 and it usually doesn't matter whether the game is home or away.
Villanova 72 Marquette 70