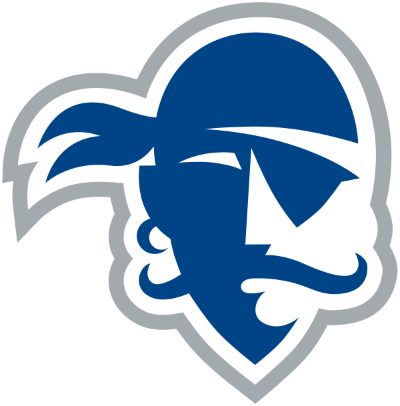 DePaul Blue Demons (13-7) vs. #10 Seton Hall Pirates (15-4)
Spread: NA
Total: NA
This is a game between two teams heading in vastly different directions as ranked Seton Hall is in the midst of a nine-game win streak while DePaul has lost two in a row and six of their last seven games.
On the season DePaul is 10-9 ATS with an O/U record of 10-9 and Seton Hall is 14-5 ATS with an O/U record of 9-9.
DePaul spent some time in the top 25 this season but since Big East play began they have been reeling. They are in the basement of the conference at 1-6 and they already lost to Seton Hall this season at home 74-66.
Seton Hall is en fuego winning nine in a row and they are the only team in the Big East unbeaten in conference play (7-0). They have been solid on both sides of the floor on the season and in their nine-game win streak they have taken down two top 10 teams.
DePaul's defense has struggled as of late giving up at least 79 points in three of their last four games.
On the season Seton Hall is 8-1 at home and DePaul is 4-2 on the road.
Which DePaul Team will Show Up?
The Blue Demons have lost six of their last seven games and the only win in that span was a shocking win over a Butler team that was the fifth-ranked team at the nation at the time.
In DePaul's last game they were at home and beaten badly 79-66 facing a St. John's team that is just above them at 2-6 in Big East play. The Blue Demons were outscored by 13 points in the second half and while they played decent D holding the Red Storm to an FG% of 41.7% they only shot 30.8% from the field.
In their 74-66 road loss to Seton Hall in their Big East opener, DePaul fell apart in the second half being outscored 43-29 and they shot a paltry FG% of 34.4% while allowing the Pirates to shoot 46%.
Paul Reed (16.2 ppg 11.3 ppg) is the leading scorer and rebounder for DePaul and leads four players averaging in double figures.
He did not have a good shooting game in the loss to St. John's but has been solid scoring and rebounding in his last few games. Charlie Moore (16.2 ppg) had 20 points in the win over St. John's but has not shot over 33.3=% from the field in his last three games.
Home Cooking
In their third game of the season facing, then, third-ranked Michigan State at home the Pirates lost but they have won their last eight home games since. In their last game, they were at home and beat Providence 73-64 to stay perfect in Big East play.
In the win over Providence the Pirates gave up 19 offensive rebounds and only grabbed seven but shot a scorching 57.8% from the floor while holding the Friars to an FG% of only 35.9%.
Myles Powell is the big gun for Seton Hall averaging 21.9 ppg and the only other players averaging in double digits are Quincy McKnight (11.4 ppg) and Sandro Mamukelashvili (10.9 ppg).
Powell "only" had 14 points in the win over Providence but shot 50% from the floor, had scored at least 23 points in his previous four games, and had 27 points in the win over DePaul this season. Mamukelashvili is out indefinitely with a wrist injury and is out for this game.
7'2" C Romaro Gill (8.1 ppg 5.6 rpg) has averaged 16 ppg and 7.7 rpg in his last three games.
Four of five starters went for double figures in the win over Providence.
Our Prediction
DePaul is only 2-5 ATS in their last seven games while Seton Hall is 8-1 ATS in their last nine games.
Seton Hall is soaring while DePaul is reeling and do not look for things to change in this game. Look for Powell and company to light up the Blue Demons, who will continue to struggle with their shot. At home the Pirates will lay a beat down on the Blue Demons easily winning and covering the spread and extending their win streak to 10 games.
Bettorsworld score prediction – Seton Hall 77 Depaul 63