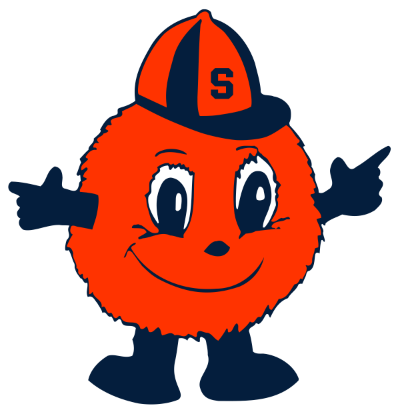 It's unquestionably a down season for the ACC and that's seen in both schedules for these teams. Duke is about to start a three-game road trip and it could be a double-digit favorite in every one of them.
Sure, the game at UNC will be hyped because of history, but outside of a couple teams, there aren't many in the conference expected to have a chance at the Final Four.
That includes Syracuse, who is coming off a late loss against Clemson, a team that also beat Duke at home. The Orange had a five-game winning streak before that, but it's not like any of those wins were overly impressive. That being the case, these teams always seem to battle and this one could be closer than some think.
That's possible because the Orange are getting better all-around play on both sides of the court. Elijah Hughes (19.3 ppg, 5.2 rpg, 4.1 apg) remains the biggest threat, but other guys have stepped up in recent weeks.
Whether that's Buddy Boeheim, who has at least 20 points in four of the last five games, or someone like Marek Dolezaj, who does a little bit of everything, it doesn't matter. The Orange have three shooters with Joseph Girard also in the mix, while Dolezaj and Quincy Guerrier do most of the dirty work in the paint.
The question is if that's enough against what has been the seventh-best defense in the country in terms of efficiency. Duke does everything well defensively including blocks and steals, but it's worth noting a lot of those numbers have been juiced against bad ACC teams.
Against Clemson and Louisville in recent games, they've had some issues and that's why both of those teams scored 79 points in losses for Duke. If Syracuse can hit some threes and Hughes can do his thing, the home team will have its chances.
The other end is another issue and it'll be interesting to see what the zone can do against Vernon Carey in the post. Syracuse has already been lit up by Notre Dame big man John Mooney twice and it wouldn't be surprising if Carey put in similar work.
Carey isn't the same kind of player as Mooney, but he'll have a massive size advantage in this matchup and will be a problem for Guerrier and Bourama Sidibe, who could be in foul trouble all game. That's a good bet because Carey (17.4 ppg, 8.5 rpg) has about a 50-pound edge on Syracuse's entire roster.
Then you throw in Tre Jones (14.9 ppg, 6.9 apg) and Duke's slew of freshmen and it's easy to see why not many have been able to contend with this team in the conference. That being the case, the Blue Devils still have to hit their shots.
Jones remains an iffy shooter and guys like Matthew Hurt and Cassius Stanley are far from consistent. Of course, there's also the chance Joey Baker gets more time as he's probably Duke's best pure shooter.
Syracuse should be able to keep this game competitive, especially playing at home, but they don't have anyone to match up with Carey.
Maybe the zone confuses him and he can't pass out of double teams, but he should still win the battle on the boards. Then again, that happened at Clemson and Carey couldn't hit his free throws, which is something to keep in mind.
Duke 75 Syracuse 68