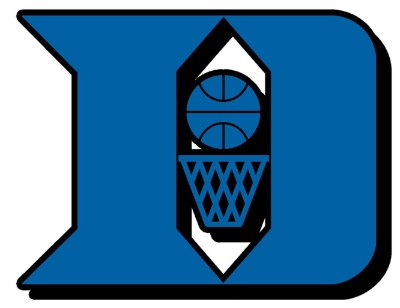 #7 Duke Blue Devils (19-3) vs. North Carolina Tar Heels (10-12)
Date/Time: Saturday, February 8, 2020 6:00 PM ESPN
This huge rivalry may have lost a little luster this season with North Carolina going through a massively disappointing season. This is the first game between these ACC rivals and if there was ever a time the Tar Heels needed a win it is in this rivalry game facing seventh-ranked Duke.
On the season Duke is 12-10 ATS with an O/U record of 15-7 and North Carolina is 8-14 ATS with an O/U record of 7-14.
After losing two in a row Duke has regrouped and won their last four games. They are tied with Florida State in second place in the ACC 1.5 games back of Louisville, who was the Blue Devils last loss.
After a sign of life winning two in a row, North Carolina is back to their losing ways dropping their last two games. They are very near the basement of the ACC only 3-8 in conference play.
On the season North Carolina is only 5-6 at home and Duke is 6-1 on the road.
Ugly Win
After putting up 97 points in a win Duke cooled off their last game coming back from a 10-point first-half deficit to beat Boston College 63-55. The Blue Devils outscored the Eagles by 11 points in the second half and while they only shot 37.7 from the floor and missed 14 of their 15 3-pointers they held BC to 37.3% shooting and forced 17 turnovers.
In the ugly win over Boston College Vernon Carey Jr. had 17 points and 10 rebounds and Tre Jones was the only other Duke player in double figures with 18 points.
Carey Jr.(17.8 ppg) leads four Blue Devils averaging in double figures on the season and also leads the team in rebounding (9 rpg). In the two previous games before the last one, he had scored 26 points in each and totaled 30 rebounds. Jones (15.2 ppg) has totaled 35 points and 10 assists in his last two games. Cassius Stanley (12 ppg) had totaled 26 points in two games before only scoring seven points in the Boston College game.
Another Game, Another Loss
North Carolina lost their second game in a row in their last game falling on the road 65-59 to eighth-ranked Florida State. While the Tar Heels played solid defense holding FSU to 41.8% shooting and forced seven more turnovers they shot a terrible 30.9% from the floor.
Cole Anthony was the leading scorer in the loss to FSU with 16 points but was only 5/22 from the floor and Christian Keeling came off the bench and scored 14 points.
Star freshman guard Anthony is back after missing 11 games with a knee injury. He has totaled 42 points in the two games back but in those games only shot 22.7% and 35.7%, respectively, from the floor. Garrison Brooks (14.9 ppg) has really struggled in the last two games only totaling 15 points and he only had five in the loss to FSU.
Our Prediction
Duke is 2-4 ATS in their last six games and while North Carolina has really struggled this season they have covered the spread in four of their last five games.
Many thought the loss of Anthony was the main reason for the Tar Heels struggling but he has been back for the last two games and UNC still lost both games. Duke is rolling and they rank fourth in the nation in ppg.
Bettorsworld Predicted Score – Duke 77 North Carolina 69