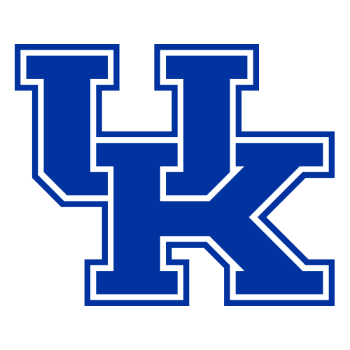 No one knows who the best team in the SEC is and that probably won't be known for most of the season because Kentucky plays LSU once and it's in Lexington. As for Tennessee, it knows it's not the best, but it still has a long shot of making the NCAA tournament if it can grab a couple more upsets.
A lot of people will be backing Kentucky in this game because it's Kentucky and because it has a more talented team. However, there's a reason the Wildcats already have two conference losses and haven't blown out anyone on the road.
No matter the competition, they can't seem to put everything together on the road and it doesn't help that Tennessee may be playing its best basketball of the season.
The Volunteers don't have Lamonte Turner, but Jordan Bowden has picked up his game and Santiago Vescovi is running the show. Maybe most impressive for the Vols last game was that they came back from a double-digit deficit on the road despite Vescovi going 2-for-15 from the floor. 
Unsurprisingly, most of the numbers point to Kentucky, whether it's offense or defense. The lone advantage for Tennessee may be its two-point defense, which is second-best in the conference in terms of percentage.
If that number comes to fruition, it could mean trouble for the Wildcats, who have often relied on big man Nick Richards to get the job done, most recently posting 27 points and 11 boards Tuesday against Mississippi State.
When he's on, this team is hard to beat and that's the main defensive goal for the Vols, who will likely use a combination of John Fulkerson, Yves Pons and Uros Plavsic on Richards. On the other end, Fulkerson and Pons need to figure out ways to get easy baskets because without them, they could be in trouble.
Both teams have good backcourts, but there's no question Kentucky gets the edge with Ashton Hagans, Immanuel Quickley and Tyrese Maxey. However, those guys are far from consistent even if they're more talented.
Hagans has just 11 points and eight turnovers the last two games, while Maxey is as likely to score 20 points as he is seven or eight. Quickley has been the guy in recent games, but a lot of that is because of free throws, scoring 23 of his last 44 points from the charity stripe.
While Josiah-Jordan James is hurt for Tennessee, Bowden is an elite defender, and Jalen Johnson and Davonte Gaines have stepped into bigger roles. The question is what those guys can do against Kentucky's perimeter, which is regarded as one of the best defensive backcourts in the nation.
The Wildcats don't force turnovers, which is good news for Vescovi, but they also have the best effective field-goal percentage allowed in the conference and that doesn't help an already inconsistent offense.
Kentucky may be the better team, but it also has struggled on the road and isn't getting consistent play out of its best players. If Tennessee can limit what Richards does in the paint, it'll be in business, but UK's big man has rarely been stopped this season.
Predicted Score Kentucky 65 Tennessee 63