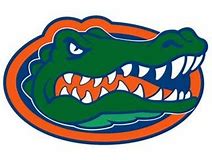 Florida Gators (17-9) vs. #10 Kentucky Wildcats (21-5)
Date/Time: Saturday, February 22, 2020 6:00 PM ESPN
In a big SEC showdown on Saturday night, the 10th ranked Kentucky Wildcats host the streaking Florida Gators.
On the season Florida is 11-15 ATS with an O/U record of 15-11 and Kentucky is 13-13 ATS with an O/U record of 14-12.
Florida has won three in a row and five of their last six games. They are sitting at 9-4 in the SEC two games back of Kentucky, who they also host in their season finale. None of the wins in the last five games for the Gators have come facing a team that is over .500 in SEC play.
Florida is 2-2 this season facing top 25 teams.
Kentucky has won five straight games and in their last 10 games they only have one loss and that was facing a ranked Auburn team. The Wildcats are a very balanced team ranking in the top 90 in the nation in ppg and opponents' ppg.
On the season Kentucky is 14-1 at home while Florida is only 3-5 on the road.
Killing it on Defense
In their last game, Florida played great defense in a 73-59 win over Arkansas and in their three-game win streak they are only giving up an average of 62 ppg. The Gators have a tall task taking on a Kentucky team that has scored at least 77 points in four of their last five games.
In the win over Arkansas, the Gators shot 50% from the floor and held the Razorbacks to 40% shooting and held them to a 3-pt FG% of only 18.8%.
Three of four starters for Florida scored in double figures in the Arkansas game, Keyontae Johnson had a double-double with a career-high 24 points, 15 coming from the free-throw line, and 10 rebounds, and Andrew Nembhard had 17 points.
Kerry Blackshear Jr. (13.6 ppg 7.7 rpg) is the leading scorer and rebounder for the Gators and in the Arkansas game picked up four offensive fouls in the first nine minutes and only had two points. Johnson (13.2 ppg 6.8 rpg) has three double-doubles in his last four games and Nembhard (11.7 ppg) has at least 17 points in three of his last five games.
Block Party
Kentucky was on the road in their last game beating LSU 79-76 where they had 11 blocks. UK shot a much better FG% (50% to 35%) and a better 3-pt FG% but despite all the blocks, the game was close because the Wildcats gave up a whopping 23 offensive rebounds while grabbing 13.
Four of five starters for the Wildcats went for double figures in the win over LSU led by Immanuel Quickley with 21 points. 6'11" F Nick Richards went for 13 points and had six blocks.
Quickly (15.2 ppg) leads UK in scoring and has averaged 19.4 ppg in his last five games but in his last two games, he has failed to shoot over 34% from the floor. Richards (14.6 ppg 8.2 rpg) is the second-leading scorer and leading rebounder and two other players for the Wildcats are averaging at least 12 ppg.
Last season Kentucky won both of their games facing Florida.
Our Prediction
After failing to cover the spread in five straight games Florida has done so in their last three games. Kentucky has covered in four of their last five games.
The Gators have played well in the last several games to get off the Big Dance bubble, but their three-game win streak has come facing some of the weaker teams in the SEC.
Kentucky is in first place in the conference and they have not lost at home since being shocked by Evansville in their second game of the season. The Wildcats will handle the Gators in this game.
Kentucky 72 Florida 64