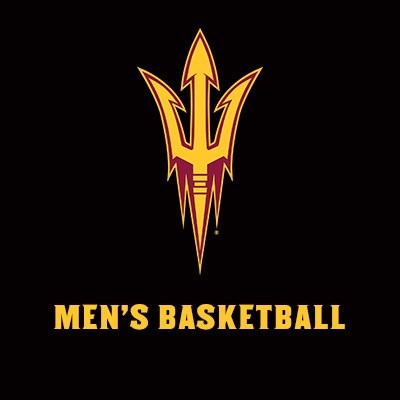 The Pac-12 is a mess at the top and it remains unclear who the best team is. Oregon has been considered the best at times, yet it has lost road games against Washington State, Stanford and Oregon State. Arizona State is just one win behind in the standings despite them never being in the conversation for best team in the conference all season.
That's because the Sun Devils have stepped up their play, winning their last five and seven of their last eight. That includes road wins against Washington and Stanford, as well as a home sweep of USC and UCLA.
It wasn't all that close when these teams met Jan. 11 even though it finished 78-69 to Oregon. The Ducks scored when they wanted, averaging 1.18 points per possession with Payton Pritchard and Chris Duarte combining for 49 points on the back of 10 made threes.
As for the Sun Devils, it was all about Remy Martin, who dropped 29 points and six assists. Unfortunately, Rob Edwards was the only other player to score in double digits and he had 11 off the bench.
This matchup is all about what ASU's defense can do after getting shown up in that first meeting. At the least, they've seemed to step it up at home, limiting their last four opponents to 66 points or less.
If that happens in this game, ASU could pull off the upset. But to pull an upset, the Sun Devils need production outside of Martin. Sure, if he scores 29 points again that'd be nice, but other players will need to produce. That task likely goes to Alonzo Verge, who has become a consistent scorer, averaging 20.2 points over the last five games.
His emergence has been huge for the Sun Devils and why they're winning games. If you combine Martin and Verge's production with Edwards and Romello White in the paint, that's a solid core and a nice variety of guys who can score.
But again, to win, ASU needs to play better defense than in the first meeting. That means making Oregon work for its threes after it shot 12-for-29 from distance (mostly from Pritchard and Duarte).
That said, you almost have to deal with Pritchard getting his points because he's rarely stopped, averaging 19.5 points and 5.8 assists per game. The big thing will be limiting the role players like Duarte, Will Richardson and Anthony Mathis.
It seems like every game either Duarte or Richardson goes off with Prtichard and that's what ASU can't allow. Otherwise, the Ducks have been prone to offensive lulls which is why they have some bad road losses.
Oregon may be considered the better team, but Arizona State needs a win like this to secure a berth in the NCAA tournament. If Martin and Verge continue their recent play, that may be enough to get a win at home.
Arizona State 72 Oregon 71