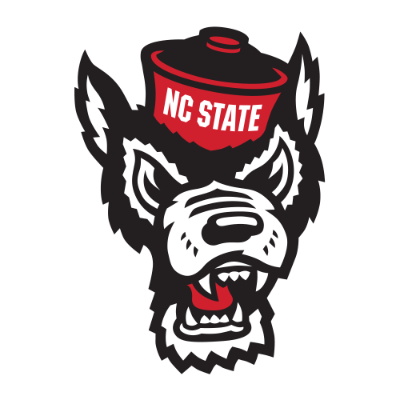 #8 Florida State Seminoles (22-4) vs. NC State Wolfpack (17-9)
Date/Time: Saturday, February 22, 2020 4:00 PM ESPN
NC State is coming off their biggest win of the season and in this game host a top 10 Florida State team that has won two in a row and five of their last six games.
On the season Florida State is 13-13 ATS with an O/U record of 16-10 and NC State is 13-13 ATS with an O/U record of 10-16.
Florida State only has one loss in their last six games and that was facing a ranked Duke team that NC State beat in their last game. The Seminoles are tied with Duke for second place in the ACC a half-game back of Louisville, who they face in their next game, which will be HUGE.
NC State has won three of their last four games and they were more than impressive in their last game beating sixth-ranked Duke 88-66. The Wolfpack are at 8-7 in the ACC and every win from here on in will help their seeding in the Big Dance, where they should get an invite.
The Seminoles are a balanced team that ranks in the top 80 in the nation in ppg and opponents' points allowed and last season at home in the lone meeting they beat NC State 78-73.
This season NC State had lost their first three games facing top 25 teams before their big win over Duke in their last game.
Noles Cannot Look Ahead
While the next game for FSU hosting Louisville may be their biggest game of the season they cannot overlook an NC State team that smoked Duke in their last game. In Florida's State's last game they were at home and beat Pittsburgh 82-67.
In the win over Pitt, The Seminoles outscored them by 10 points in the second half and shot 50% from the floor while they held the Panthers to 37.5% shooting. Only three players for FSU went for double figures in the game, 16 players saw action, led by Patrick Williams, who came off the bench to go for 16 points.
The Seminoles have three players averaging in double figures on the season led by Devin Vassell (13 ppg), who had totaled 24 points in two games before only going for three points in the win over Pitt. Trent Forrest (11.6 ppg) had 10 points in the Pitt game and while his scoring has been decent in the last few games he totaled 10 turnovers in the last two games.
On the season Florida State is 5-4 on the road.
HUGE Win
NC State was at home in their last game in an 88-66 win over Duke, which greatly helped their post-season resume'. They outscored the Blue Devils by 15 points in the first half and they killed it on defense holding Duke to an FG% of only 37.7% while they shot a respectable 45.1%. Three players for the Wolfpack scored at least 21 points led by Markell Johnson, who had 28 points as well as nine rebounds.
Johnson (13.2 ppg) is the second-leading scorer for the team that has four players averaging at least 12 ppg. He had only totaled 12 points in two games before going for 28 against Duke. C.J. Bryce (13.7 ppg 6.3 rpg) is the leading scorer and rebounder had averaged 17.8 ppg before only going for seven points against Duke but he did have 10 rebounds in the game.
Devon Daniels had 25 points in the Duke game, and he has scored at least 23 points in two of his last three games.
On the season NC State is 5-5 at home.
Our Prediction
 Both FSU and NC State have covered the spread in three of their last four games.
Look for NC State to have a bit of a letdown after their big upset over Duke this week. Our model has Florida State squeaking by, by 1 point. But don't be surprised to see a slightly larger margin with the potential let down.
Florida State 71 NC State 70