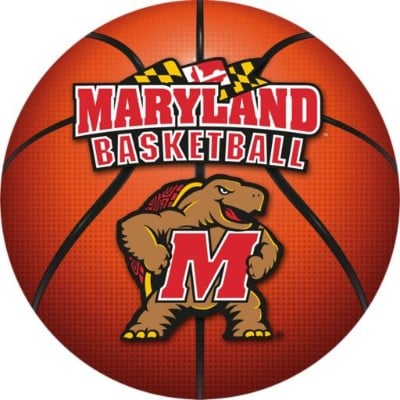 #7 Maryland Terrapins (22-4) vs. #25 Ohio State Buckeyes (17-9)
 Date/Time: Sunday, February 23, 2020 4:00 PM CBS
The red-hot 7th ranked Maryland Terrapins hit the road in this Big 10 matchup to face the 25th ranked Ohio State Buckeyes, who are coming off a loss in their last game.
 On the season Maryland is 13-12-1 ATS with an O/U record of 11-15 and Ohio State is 15-11 ATS with an O/U record of 10-16.
Maryland is in the midst of a nine-game win streak and the team is in first place in the Big 10 with a two-game lead over Penn State. They rank in the middle of the pack in the nation in terms of ppg and are led by a defense that ranks 27th in the nation only giving up an average of 62.3 ppg.
Early in the conference season at home, Maryland beat Ohio State 67-55.
Ohio State had won two in a row before their last game where they lost to a ranked Iowa team 85-76. Like the Terrapins the Buckeyes are led by a defense that ranks 12th in the nation giving up an average of 61.4 ppg and their D did not play well in the loss to Iowa. While Ohio State is currently ranked they are still on the Big Dance bubble at 17-9 and only 7-8 in Big 10 play.
Maryland won their ninth game in a row in their last game where they were at home and beat Northwestern 76-67.
Turnovers are Key in Win
In the win over Northwestern Maryland shot a lower FG% (42.9% to 41%) but they forced 18 turnovers and only committed eight and had 12 more points from the free-throw line. Four starters for the Terps scored at least 12 points led by Jalen Smith, who went for 22 points and a career-high 19 rebounds.
Smith (15.4 ppg 10.5 ppg) is the second leading scorer and leading rebounder for Maryland and the 6'10" big man has double digits in rebounds in nine straight games and even in a win only went for 11 points and seven rebounds earlier this season against Ohio State.
Anthony Cowan Jr. (16.7 ppg) is the leading scorer for the Terps, went for 19 points in the win over Northwestern, and in his last six games has averaged 20.7 ppg.
This season Maryland is 4-4 on the road.
Defensive Letdown
Ohio State has one of the nation's best defenses but did not show it in the last game in the 85-76 road loss to Iowa. They allowed the Hawkeyes to shoot 55.8% from the floor while they only shot 41.9%. The 85 points they gave up were the second-most they have given up all season.
Only two starters scored in double figures in the loss to Iowa and Duane Washington Jr. and E.J. Liddell came off the bench and combined for 32 points.
Kaleb Wesson (13.9 ppg 9.3 rpg) leads three players averaging in double figures for the Buckeyes this season and is also the team's leading rebounder. He only had 10 points in the loss to Iowa and in his last two games has failed to shoot over 40% from the floor.
Washington Jr. (10.8 ppg) has been up and down as of late and he only totaled 17 points in two games before scoring 15 points in the loss to Iowa.
This season Ohio State is 12-2 at home and while they won their first three games facing top 25 teams they have lost their last three games facing ranked opponents.
Our Prediction
Maryland has failed to cover the spread in two of their last three games they have covered in their last four road games. Ohio State has covered the spread in their last three home games.
In their 67-55 road loss to Maryland earlier this season they only shot 31.3% from the floor.
Look for a better shooting performance from the Buckeyes this time around. We call for a close game with a narrow Buckeye win.
Ohio State 65 Maryland 63