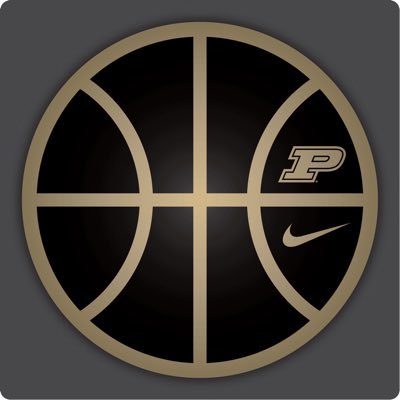 Since Purdue beat Indiana in Bloomington back on Feb. 8, it's been all downhill for the Boilermakers, who have played their way out of a spot in the NCAA tournament, losing their last four en route to a 14-14 overall record.
As for the Hoosiers, it's been the opposite as they've won three of their last four, all of them against teams with quality resumes.
If Purdue wants to make the tourney, it'll need to sweep Indiana and then some. At times a dominant force at home, the Boilers have lost their last two home games and three of their last five. For a team that needs to win every home game, that's not good enough. 
Indiana has been similarly unpredictable on the road, from losing at Michigan by 24 points to winning at Minnesota by 12 points a few days later. Overall, the Hoosiers have been bad on the road as their only other road win came at Nebraska.
When these teams met a few weeks ago, Purdue led almost the entire way and used a 14-0 run at the end of the first half to eventually win 74-62. The main thing that stood out in that first meeting was that Purdue drew fouls and got to the free-throw line in a variety of ways.
They took 10 more free throws and went a surprising 8-for-16 from deep. Otherwise, both teams got balanced production as IU's Trayce Jackson-Davis was the only player with more than 12 points in the game. 
For the Hoosiers to steal a road win, they'll need Jackson-Davis to repeat that performance after going for 16 points, eight boards and four assists. Otherwise, it's a mixed bag because there isn't really anyone else that provides consistent numbers.
Devonte Green will go off at times, but that's unlikely to happen in this spot, while others like Justin Smith and Al Durham are hit-or-miss despite being the next-highest scorers on the team.
It's a similar situation for the Boilers, which is why they're struggling to get wins. Outside of having the advantage of home court, they rarely get consistent performances.
Big man Trevion Williams has picked up the slack with 35 points and 22 boards the last two games, but he had four points in the game before that and six in the prior meeting between these teams.
Outside of him, it's a team that shoots it almost 10 percent better from three when at home, and that usually comes from a variety of guys. At some point, someone outside of Williams has to become a consistent threat and that's yet to happen.
Indiana is playing better basketball and would like some revenge, but Purdue is almost playing for its tournament lives at this point having lost its last four games. Playing at home with a touch of desperation is usually easier to back, especially for an in-state rivalry.
Purdue 68 Indiana 59