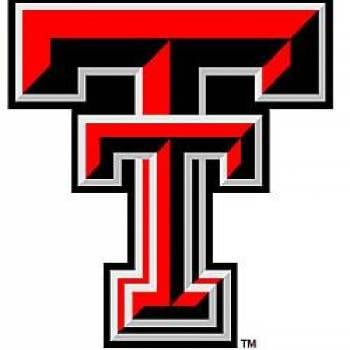 Kansas has a 1-seed in the NCAA tournament locked up, the question is if it can secure the No. 1 overall seed. At this point, KU is set in terms of seeding, but it faces a desperate Texas Tech squad Saturday and anything can happen in the Big 12 tournament.
It's been another ho-hum Big 12 campaign with the Jayhawks on a 15-game winning streak. They've had some dominant performances, but some of their recent road games have been close, beating Baylor and K State by a combined seven points.
The other part is that Texas Tech never let this matchup fully get away from them in the first meeting Feb. 1 despite Kansas opening on a 17-2 run.
The bad thing is that Udoka Azubuike had just five points and eight boards in 16 minutes, and it's hard to see another performance like that.
Sure, it's possible, but the KU big man is averaging 19.8 points and 14.5 boards over the last four games including when he dealt with an ankle injury and had just six points and nine rebounds against K State.
The lone thing going for Tech in that aspect is that Azubuike is prone to having bad games, especially if he gets into foul trouble early.
The other problem was that Kansas got every shot they wanted in that first game because Devon Dotson and Marcus Garrett combined for 36 points on 14-of-22 shooting from inside the arc.
Despite Jahmi'us Ramsey and TJ Holyfield combining for 37 points in that first meeting, it wasn't enough because no one else hit double digits for the Red Raiders.
For the Raiders to win this one, something has to change because they've played their way onto the bubble having lost their last three, including at home against Texas.
It doesn't help that they are one of the worst rebounding teams in the conference and have failed to score more than 60 points in each of their last three games, which isn't going to help against KU's defense, which ranks second in the country in terms of efficiency.
Tech has to find some kind of advantage and that doesn't mean Ramsey and Holyfield launching it up from distance. Davide Moretti and Kyler Edwards have to create a little more, and Chris Clarke has to be a bigger factor after playing just six minutes the first meeting.
A lot of the numbers point to Kansas, but with Tech in need of a win, Chris Beard has been able to will his team to victories when needed the past couple years and that could be the case in this one.
Of course, the Red Raiders need to play better defense to have a shot. In addition to Azubuike likely having a better game, Devon Dotson is still there, averaging 18.2 points, 4.0 boards and 4.0 assists per contest.
While neither Garrett nor Ochai Agbaji are averaging double digits, one of them usually steps up every game and that's before you get to the glue guys like Isaiah Moss, who isn't afraid to shoot from deep.
If you go by the previous matchup and how these teams have played the last couple weeks, Kansas should walk away with a win. However, Tech needs a big win to confirm its spot in the NCAA tournament and this one would be the cure.
Kansas 67 Texas Tech 62