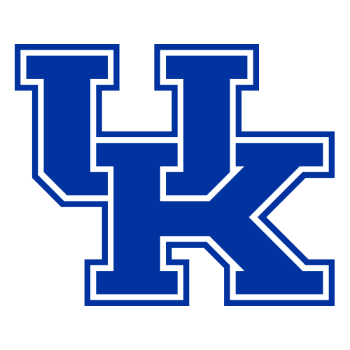 The SEC regular-season title is already decided, but Kentucky still needs wins if it wants better than a 4-seed for the NCAA tournament. UK is coming off a weird home loss against Tennessee and is an underdog Saturday against an unpredictable Florida squad.
These teams met Feb. 22 and the Wildcats led the majority of the way except when the Gators went on a 12-2 run early in the second half. Otherwise, it was a slow and steady 65-59 win with neither side truly looking dominant.
UK only separated because Immanuel Quickley did his thing en route to 26 points, going 4-for-6 from deep. Florida had one more player reach double figures in scoring and had slightly better rebounding numbers.
Kentucky's recent loss is a good reason to go against them in this matchup. After being up by double-digits in the second half against Tennessee, Kentucky took its foot off the pedal and lost to an inferior squad.
While UK is going to win the SEC and has won some nice road games, it hasn't really dominated the competition. It's success has come because of consistency, which is something Florida hasn't shown.
Florida hasn't truly figured things out yet, but it's already handled teams like Arkansas and LSU in recent home games and just held Georgia to 44 points Wednesday. The Gators were supposed to have a better season, but they've slowly figured things out and an improved defense could be what gets them a key win to close the regular season.
The biggest thing in that first meeting was that Florida dominated the paint as Keyontae Johnson and Kerry Blackshear combined for 37 points and 15 boards, compared to 15 and eight for Nick Richards and EJ Montgomery.
If those guys do the same thing, the Gators should walk away with a win on Senior Night, though that only relates to grad transfer Blackshear. Outside of their bigs, they get fairly steady production from Andrew Nembhard, Noah Locke, Scottie Lewis and Tre Mann.
None of those guys are afraid to shoot, but Locke is the true knockdown shooter and he didn't score in the first meeting.
Kentucky has a chance for an upset because its guards are better and that's why it won the first game. In addition to Quickley, Tyrese Maxey had 13 points, seven boards and seven assists.
If they can repeat those efforts, that may be enough to pull an upset. That said, Richards has had a problem in recent weeks, not only defensively, but he's averaged less than 10 points and six boards over the last four games.
When you combine that with what has been a bad Ashton Hagans, and it wouldn't be surprising if Kentucky lost to any team in the SEC tournament.
The Wildcats maybe have more talent and upside with guys like Quickley and Maxey who can go off, but the Gators are a tad more balanced and given that they won the battle in the paint last meeting, that's a starting point to winning this matchup.
The question is if Florida's guards can figure out how to find open shots against UK's lengthy backcourt.
Florida 70 Kentucky 69