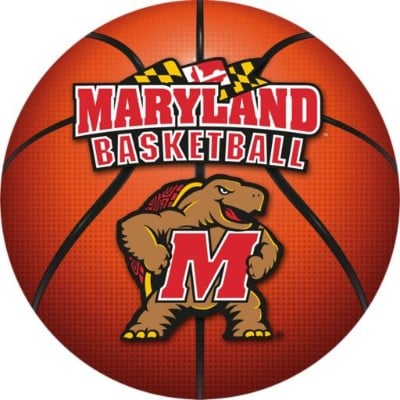 It's weird to say, but this may be the biggest Big Ten game of the season. Maryland and Illinois sit tied atop the Big Ten standings, both at 8-3, a half game above Michigan State.
If Maryland wins, it will have swept Illinois and put them in sole possession of first place. The Terrapins have won their last five including two on the road, while the Fighting Illini have won seven of their last eight.
While Maryland is on a winning streak, it's important to note one of those road wins came at Northwestern and the other was a one-point game at Indiana after it was trailing by six in the final couple minutes.
Otherwise, Maryland had lost its prior four road games. As for Illinois, it still hasn't lost at home in Big Ten play, five wins in all.
Most important for this matchup is that these teams played back on Dec. 7 and Illinois probably should've won on the road. The Illini led the majority of the way, at times by double digits in the second half, but then a late 11-1 run by the Terps closed the game.
Illinois managed just one point in the final four minutes, though it also opened on a 16-2 run and otherwise, it was mostly an even contest the rest of the way. Neither team did anything overly well, which is also why the score was just 59-58.
Maryland won that contest on the backs of Anthony Cowan and Jalen Smith, who combined for 34 points, and that has to be the case again. Smith is the main reason the Terps are on a run, as he's been a force, averaging 20.8 points, 12.2 boards and 3.6 blocks in the last five games.
If those numbers continue, it'll be hard for anyone to beat this team because Cowan remains their leading scorer at 16.3 ppg, while there's always one other guy who steps up like Eric Ayala, Aaron Wiggins or Darryl Morsell.
The first task for Illinois will be limiting Smith, who had 14 points, 13 boards and three blocks in the first game. That means the Illini have to do something different even though they are first in the conference in terms of two-point defense, allowing less than 44% inside the arc.
Kofi Cockburn can be a force at times, but he also gives up quickness to Smith, who is smaller. The same goes for Giorgi Bezhanisvili, who also gives up some in terms of athleticism.
But again, everyone on Illinois seems to play better at home and they already managed to lead most of the way last matchup despite being on the road. Cockburn's size can be an issue in the paint, while a slew of speedy guards could limit the good looks guys like Cowan get on the outside.
Ayo Dosunmu (15.8 ppg) is their go-to scorer, but Andres Feliz brings experience, Trent Frazier can hit from deep and others like Alan Griffin and Kipper Nichols can provide off the bench.
There isn't a true advantage in this matchup, as what one team does well, that thing isn't important for the other side. Illinois has a great shooting defense, but Maryland isn't winning by shooting the ball well.
It's the same on the other side and while Maryland is best in the conference at not allowing free throws, Illinois doesn't need free throws to win games.
At some point, home-court advantage is what matters most and that's why Illinois gets the nod in this game, especially after letting the first meeting slip away.
Maryland 64 Illinois 63