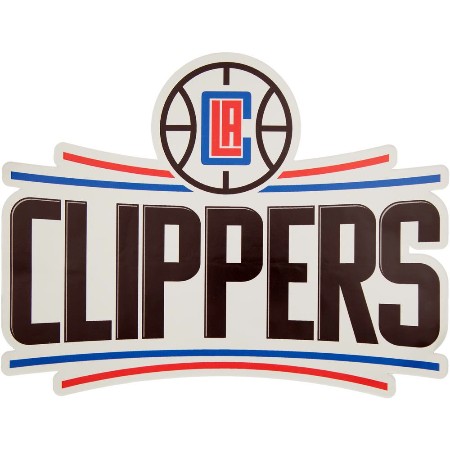 Miami Heat (34-15) vs. L.A. Clippers (35-15)
Date/Time: Wednesday, February 5, 2020 10:00 PM ESPN
On an ESPN game on Wednesday night in a big non-conference affair, the L.A. Clippers host the Miami Heat.
On the season Miami is 28-29-2 ATS with an O/U record of 29-19 and L.A. is 27-23-1 ATS with an O/U record of 23-26.
The Heat have won two in a row and three of their last four games and are coming off an impressive 137-106 home win over the Philadelphia 76ers in their last game. While Miami has been awesome at hone on the season (22-3) they are only a .500 team on the road (12-12). The
The Clippers have won two in a row and four of their last five games. They are in second place in the Western Conference and are 19-6 at home this season.
These teams in Miami on January 25th where the Clippers beat the Heat 122-117 where Kawhi Leonard scored 33 points and went for his first career triple-double.
In the Heat's last eight games they only beat one team with a winning record and that was their last game facing a 76ers' squad that has lost three games in a row.
Big Time Second Half
 In their win over the 76ers in their last game, the Heat had a huge second half outscoring Philly by 17 points. for the game, they shot 56.5% from the floor, shot a 3-pt FG% of 50% (16-32), and held the 76ers to 43.4% shooting. Miami only had three turnovers in the game, which is the fewest in the NBA this season.
Jimmy Butler went off for 38 points on 14/20 shooting in the win over the 76ers and Bam Adebayo had a double-double with 18 points and eight rebounds.
Butler leads seven Miami players in double figures averaging 20.7 ppg. Many thought he was an All-Star starter snub and Bam Adebayo also made it as an All-Star reserve. Adebayo is averaging a double-double on the season (15.8 ppg 10.4 rpg) He only had four points in the game previous to the last one where he went for 18 points but had 14 rebounds.
The Heat have some injury concerns for this game, as Justice Winslow (11.3 ppg) is out, and Meyers Leonard (6.1 ppg) and Tyler Herro (13.1 ppg) are both listed as day-to-day after each left the last game with foot injuries.
Leonard's Streak Ends but Clippers Win
In the Clippers' last game, they were at home and beat the San Antonio Spurs 108-105. Leonard went for 22 points and he had his streak of 30-point scoring games snapped, which has been the longest one of the season.
In the win over San Antonio the Clippers shot 46.4% from the field and 40.7% from 3-pt land, held the Spurs to 42.1% shooting, and they outscored them 50-30 in the paint. Leonard was the high scorer for L.A. with 22 points and Paul George scored 19 points and is still on a 20-minute restriction after missing nine games with a hamstring injury.
Four players for the Clippers are averaging in double figures led by Leonard (27.4 ppg), who is also the leading rebounder (7.6 rpg). Lou Williams (19.5 ppg) has been struggling as of late only scoring over 17 points in once in his last five games and in that span he is only shooting 31.9% from the floor.
Our Prediction
The Heat are 3-1 ATS in their last four games and have covered in their last two games. While the Clippers have failed to cover in two of their last three games they did so in the recent win at Miami.
The Clippers will be at full strength for this game and the same cannot be said for the Heat. Miami is playing well but is only .500 on the road while L.A. is 21-5 at home. Leonard will have another solid game and the Clip Joint will play good defense. The Clippers will win and cover the spread winning their third in a row and sweeping the season series against the Heat.
Clippers 120 Heat 111