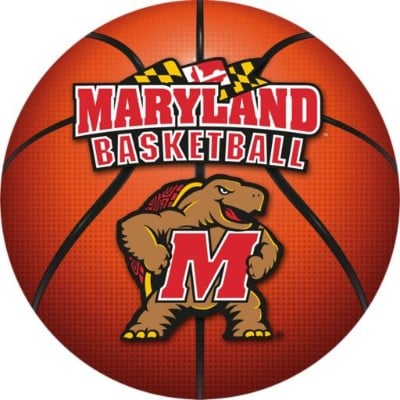 Maryland blew its chance at an outright Big Ten regular season title, but it still has a chance to get at least a share of one (or outright if lucky).
The Terrapins have lost three of their last four games and that lone win should've been a loss as they stole a late win at Minnesota. Michigan hasn't been playing much better, but it at least got a win Thursday, which came after losses to Wisconsin and Ohio State.
This is the first meeting between these teams so there isn't much info to go on, though the Wolverines swept the series last year. Prior to their loss against Michigan State, the Terps hadn't lost at home, though they had numerous close calls and that's how this one could go. But on Anthony Cowan's senior night, they'll be hoping to notch a piece of the conference title.
Neither one of these teams has an overwhelming advantage in the numbers. Michigan ranks seventh in the Big Ten in terms of defensive efficiency, but Maryland is mediocre offensively and is 18-for-80 from three in the last three games.
That's a stat that needs to change if the Terps wants a chance come March Madness, though they've been a poor shooting team all season.
Cowan leads the team at 16.2 points per game, but he's at just 32.6% from three, while Aaron Wiggins, Eric Ayala and Donta Scott shoot it plenty, and none of them are better than Cowan.
That's where Jalen Smith comes in and while he's the best shooter on the team, he's also a monster on the block, averaging 15.4 points and 10.5 boards per game.
One of Michigan's issues in Big Ten play has been defending the post and while Jon Teske has some size, that probably isn't going to matter against Smith, who has strength as well as an athletic advantage over any of Michigan's bigs. 
Even if Cowan struggles to separate from Zavier Simpson, Smith should do enough to get Maryland an edge. The question is who will step up on the outside because guys like Wiggins, Ayala, Scott and Darryl Morsell have been unpredictable and unreliable the last couple weeks.
It's a similar case for Michigan because when guys like Franz Wagner, Isaiah Livers or Eli Brooks step up offensively, that's when they're at their best. Of course, that wasn't the case in recent losses and isn't anything to rely on. 
Teske has turned into an afterthought offensively, while Simpson is even more all over the place from scoring four points in a win at Purdue to 32 points in a home loss against Wisconsin. That said, they're a better team when Livers is healthy and that's why they've returned to relevance fo
llowing a mid-season lull. He provides size on the wing, as well as a knock-down shooter which will help in this matchup. The question is if Wagner or Brooks can step up in a big spot.
On a neutral court, Michigan may be a little easier to trust because of their variety of scoring. However, Maryland is at home and Jalen Smith could easily post 20 points and 15 boards in a matchup against Teske and Austin Davis.
For the Terps to get an easy win, they'll need Cowan to help out, but also any one of their wing players who has taken a backseat the last few games.
Maryland 71 Michigan 67