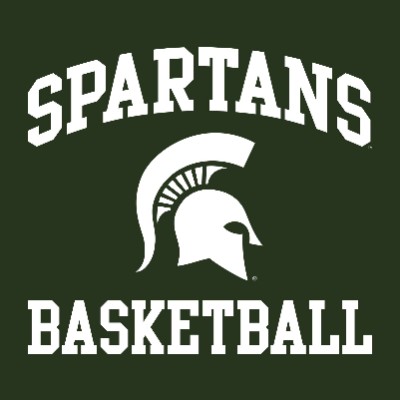 Somehow, Michigan State is in line to win a share of the Big Ten regular season title and earn a 1-seed in the conference tournament. With their backs against a wall at 9-6 in the Big Ten, the Spartans have won their last four including back-to-back wins at Maryland and Penn State.
While the Spartans are getting hype because it's tournament time, Ohio State has also been playing well, winning six of its last seven. The difference is that the Buckeyes have lost their last two road games against relevant competition (Iowa, Wisconsin) because winning at Nebraska doesn't mean much this year. 
Surprisingly, this is the first and only meeting between these teams this year. MSU won all three meetings last season, but that was a lifetime ago. According to the numbers, this should be a tight game. 
MSU has the No. 1 defense in the conference in terms of efficiency, while OSU is No. 2 offensively. Maybe the biggest outlier is that OSU has the worst three-point defense, while MSU has the best effective field-goal percentage.
Defense could again be an issue for the Bucks, similar to how it's been in most of their road losses. It doesn't help that the Spartans are playing their best basketball of the season, getting usual production from Cassius Winston, but also Xavier Tillman posted a 23-point, 15-board stat line last game, as well as Rocket Watts who has 52 points the last three games. 
There's still Aaron Henry, who averages 9.9 points per game and supplies elite defense. If those guys continue to roll and others like Kyle Ahrens and Malik Hall step in when needed, not many can beat the Spartans. 
To have a chance at winning, the Buckeyes will need to first limit the easy looks for Winston and then hope Kaleb Wesson can hold Tillman down. Neither of those things have been easy, but they are possible.
In addition to playing better defense, the Bucks will need to find a way to get consistent scoring. While they're a great shooting team with four guys making at least 40.0% of their three-pointers, that hasn't worked against good defenses on the road. 
Kaleb Wesson will need to work on both ends of the floor and he'll have a tough task against Tillman, who is considered one of the best big-man defenders in the Big Ten. Otherwise, the Bucks have fairly balanced scoring with Duane Washington, CJ Walker, Luther Muhammad and Andre Wesson all providing solid production of late. 
While it's senior night for guys like Winston and Ahrens, that's been an issue for some players as that turns into them forcing a lot of shots. Tom Izzo probably won't let that happen, but that's something to keep in mind.
 If the Bucks can get some early shots to fall, that will help in keeping this game competitive. However, if their defense lacks like it has at times on the road this season, that could get things out of hand if Winston or Watts catches fire.
Michigan State 70 Ohio State 64