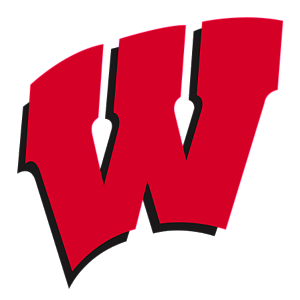 This was set to be a key game for both teams and while that's still somewhat the case, it lost a little luster when Wisconsin went down two former starting guards. Kobe King, the team's second leading scorer at 10.0 points per game who played 32 minutes in the first meeting, is no longer on the team.
Brad Davison, one of Wisconsin's more experienced players, is suspended after a low blow in the prior game. The Badgers are still in the hunt for the NCAA tournament and have lost just one home game (by one point to Illinois), but this isn't a great situation for them.
Michigan State comes in after running Northwestern off the court Wednesday, which gave some extra rest for guys like Cassius Winston. When these teams met in East Lansing a couple weeks ago, it was the balanced scoring from the Spartans that gave them an early lead which they never relinquished in a 67-55 win.
While it was just a 12-point win, MSU was leading 67-45 with five minutes to go. Worse for Wisconsin is that four Michigan State players hit double digits and Winston wasn't one of them as he went just 3-for-12 from the field for six points, four assists and five turnovers. In addition to that probably not happening again, Wisconsin will be without two of its best perimeter defenders.
Winston hasn't been as good as a season ago, but he's still elite averaging 18.0 points and 6.1 assists per game. Xavier Tillman has maybe been the more important player in conference play as he's averaging 13.9 points and 10.0 boards for the season.
While no one else puts in consistent scoring, there are a slew of guys who can catch fire on any given night. Aaron Henry (9.8 ppg) has the most potential, but Gabe Brown is a pure shooter and Rocket Watts is a better creator.
In the paint, Malik Hall and Marcus Bingham both do different things well. That variety is what caused Wisconsin problems in the first meeting and it probably will again.
Without Davison and King, the Badgers will have to lean more on D'Mitrik Trice, as well as Brevin Pritzl and possibly Trevor Anderson. The other route is to use a lineup that features both big men Micah Potter and Nate Reuvers.
A lot of fans have been calling for that, but that'd push Tyler Wahl or Aleem Ford to the three spot, which could be troublesome. It doesn't help that MSU has the size to deal with both Potter and Reuvers, as Tillman is one of the best interior defenders in the country.
To have a chance, Trice needs to repeat what he did last game when he went for 16 points, nine boards and six assists in a loss at Iowa. The problem is that his previous high in conference play was 11 points and MSU has better perimeter defenders to stop him. Aaron Henry will likely get the task of stopping Trice, but any one of their guys could deal with him.
The lone thing going in Wisconsin's favor is that home teams are dominating the Big Ten. But while Wisconsin has just one home loss, all of those wins came with King and Davison in the lineup.
Plus, if MSU comes out rolling like it did at Minnesota last weekend, all bets are off as the Spartans won 70-52. All signs point to an easy win for Michigan State, but when that's the case, that usually means Wisconsin will put up a fight and stays competitive until the final whistle.
Michigan State 65 Wisconsin 62