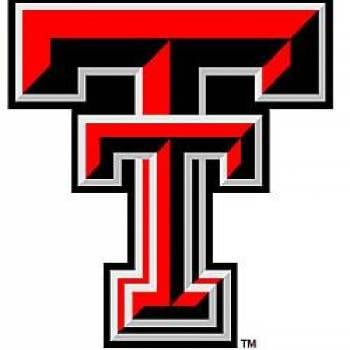 Many thought Texas Tech and Kansas would compete for the Big 12 title all season, but Baylor doesn't care about that because it's the lone undefeated team in the conference. While the Red Raiders aren't in the picture, the Jayhawks are just one game behind and can't afford another loss, especially at home.
Both meetings between these teams last year were vastly different as the home team dominated each contest. It wouldn't be surprising if that happened again given that Tech already has double-digit road losses to TCU and WVU.
Outside of the home loss to Baylor, it's been mostly smooth sailing for Kansas at Allen Fieldhouse and it gets back big man David McCormack from suspension.
That strength inside could be the main difference in this matchup because that's one thing the Jayhawks couldn't rely on last season due to Udoka Azubuike's injury. He hasn't been as dominant as some expected, but he's averaging 12.8 points and 9.5 boards per game to go with 13 blocks in the last three.
KU will likely feed him as much as possible against a smaller Tech team that has one regular player who is taller than 6-6 and that's TJ Holyfield at 6-8. Texas Tech had a problem stopping Kentucky's Nick Richards last weekend and it could be the same for Azubuike in this game.
Otherwise, the Jayhawks, who own the most efficient offense in the conference, are ran by point guard Devon Dotson, averaging 18.0 points and 4.3 assists per game. In tough situations, he makes the offense go and will be needed in this matchup.
Elsewhere, the Jayhawks usually get around 10 points from both Ochai Agbaji and Marcus Garrett, though surpassing that number is always possible. Freshman Christian Braun has been their best shooter and has 43 points the last three games. 
While Texas Tech is known for lock-down defense, it's relevant to know that KU's defense has better overall numbers. The Jayhawks are second in the Big 12 in terms of defensive efficiency, while the Red Raiders are fourth.
A lot of that is because Tech allows a lot of free throws and struggles on the defensive glass, both things that could be troublesome against Azubuike.
On the other end, the Raiders still don't have a guy who is going to come through in big spots like Jarrett Culver last season. Jahmi'us Ramsey is a good player and leads the team with 15.3 points per game, but he also struggles to produce consistently and managed just six points in the loss to Kentucky.
Terrence Shannon and Kyler Edwards are in that same mold, while Davide Moretti is always someone who can catch fire. 
The players are there for Texas Tech, but they've yet to fully put things together this season which is why they are last in the conference in terms of turnover percentage.
While the Red Raiders can match up on the perimeter, they may not have the quickness to deal with Dotson or the size to take on Azubuike. Playing at home, it'll be hard to go against the Jayhawks, especially with an edge in the paint.
Kansas 71 Texas Tech 54