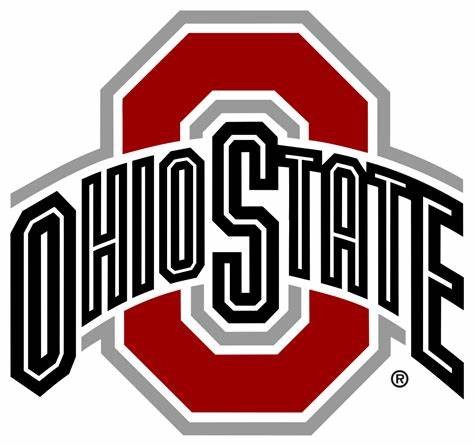 #19 Michigan Wolverines (18-10) vs. #23 Ohio State Buckeyes (19-9)
Date/Time: Sunday, March 1, 2020 4:00 PM CBS
Ohio State beat Michigan a few games back on the road and look to sweep the season series against their Big 10 rival with a win in this big game.
 On the season Michigan is 15-12-1 ATS with an O/U record of 15-13 and Ohio State is 17-11 ATS with an O/U record of 11-17.
Michigan had their five-game losing streak snapped in their last game with an 81-74 loss to Wisconsin. The Wolverines are tied with Ohio State at 9-8 in Big 10 play and they have three games left in the regular season. The team can score the rock averaging 75.4 ppg but in their loss to Ohio State at home this season they only scored 58 points on 33.3% shooting.
Ohio State has won two in a row and four of their last five games and in the game before their last one beat seventh-ranked Maryland. The Buckeyes are led by a defense that ranks 20th in the nation only giving up an average of 62.3 ppg.
On the season Ohio State is 13-2 at home and Michigan is only 4-5 on the road.
Not the Best Defense This Time
Michigan had only given up an average of 60.4 ppg in their five-game win streak before giving up 81 points in their last game against Wisconsin. The Wolverines shot the rock well in the game with an FG% of 51.7% but they allowed the Badgers to shoot 53.7% from the floor.
Zavier Simpson went for 32 points in the loss to Wisconsin with Franz Wagner scoring 17 points and they were the only players that scored in double digits.
Isaiah Livers (13.4 ppg) is the leading scorer for Michigan and he was solid in the scoring department for a few games before only going for 9 points on 3/10 shooting in the loss to Wisconsin. Simpson (13 ppg) only had four points in the game previous to the last one where he blew up for 32 points, which was a season-high.
The Wolverines host Nebraska in their next game and then hit the road to face a top 10 Maryland squad in their regular-season finale.
Quick Work of the Huskers
In their last game, Ohio State was on the road and made quick work of the Nebraska Cornhuskers beating them 75-54. They jumped out to a quick double-digit lead, outscored the Huskers by 16 points in the first half, and held them to an FG% of only 35.6%.
While Kaleb Wesson was only 3/10 from the floor in the win over Nebraska he led OSU with 16 points going 10/13 from the free-throw line and he also had 18 rebounds. CJ Walker and Duane Washington Jr. combined for 29 points.
Wesson leads the Buckeyes averaging 14 ppg and 9.6 rpg, has totaled 31 points and 27 rebounds in his last two games, and in the win over Michigan this season went big for 23 points and 12 boards. Washington Jr. (11 ppg) has surpassed his season average in his last three games but he failed to shoot over 38.5% from the floor in any of them.
OSU is at home in their last game facing Illinois and finishes the regular season on the road facing a ranked Michigan State team.
Our Prediction
Michigan had covered the spread in five straight games before failing to do so in their last game. OSU has covered in four of their last five games including their last two.
Ohio State has played well in the last two games and they have been a tough team at home. That will continue in this game facing a Michigan team that is coming off a loss and is under .500 on the road. This will be another low scoring affair like the first matchup and in their house, the Buckeyes will win.
Ohio State 67 Michigan 64