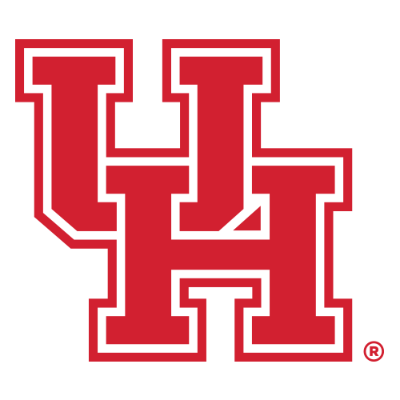 Cincinnati Bearcats (18-9) vs. #25 Houston Cougars (21-7)
Date/Time: Sunday, March 1, 2020 1:00 PM ESPN
It is coming down to the wire in AAC play, as Cincinnati, Houston, and Tulsa are all tied for first place in conference play.
On the season Cincinnati is 10-17 ATS with an O/U record of 13-13 and Houston is 15-13 ATS with an O/U record of 11-17.
Cincinnati beat Houston a few games back at home and they are on the Big Dance Bubble, so a win against them on the road would look great on their season resume'. However, the Bearcats are 4-5 on the road while Houston is 12-2 at home, so they have a tall task.
In their last game, Cincinnati was at home and they beat Wichita State 67-64 for their third win in their last four games. In their home win earlier this season against Houston they came back from 15 points down and played great defense holding the Cougars to an FG% of 35.9%.
Houston has backed into a tie for first place in the AAC losing two of their last three games. The team is led by a great defense that ranks 15th in the nation only giving up an average of 62 ppg. Their offense is a solid one averaging 72.8 ppg but that part of their game struggled in the last game, which was a 60-59 road loss to Memphis.
No Overtime, For a Change
In their win over Wichita State in their last game, Cincy won in regulation while they had tied an NCAA record with their four previous games going to OT. In the win over Wichita State, the Bearcats did not have a good shooting game with an FG% of 37.7% but their D was more than solid holding the Shockers to 32.8% shooting.
Jarron Cumberland was the leading scorer for Cincy in the win over Wichita State and the only one that went for double figures. He was only 3-10 from the floor but was 16-22 from the free-throw line. Tre Scott had eight points and also had 11 rebounds.
Cumberland (15.5 ppg) leads four players that are averaging at least 11 ppg and while he has totaled 43 points in his last two games he has failed to shoot over 30% from the floor in both of them. Scott (11.1 ppg 10.4 rpg) had averaged 21.5 ppg and 16.3 rpg in four games before going for eight points and 11 rebounds in his last game.
There's No Place Like Home
Houston has lost two of their last three games with both on the road and the team has won their last 11 home games and are unbeaten at home in conference play.
In the 60-59 loss to Memphis in their last game both teams struggled with their shot and the Cougars shot the 3-pointer better and had more offensive rebounds and fewer turnovers. However, they only had nine points from the free-throw line while the Tigers had 21. Caleb Mills came off the bench to score 21 points in the loss and Marcus Sasser had 18 points.
Mills (13.2 ppg) is the leading scorer for Houston and he has scored 21 and 27 points in his last two games. Quentin Grimes (11.8 ppg) missed the last game with an injury and he is a question mark for this game. Nate Hinton (10.3 ppg) scored six points in the loss to Memphis and in three of his last four games has failed to score over seven points.
Our Prediction
Cincinnati has failed to cover the spread in their last five games and Houston has failed to cover in three of their last four games.
Houston has been up and down as of late but back at home, they will regroup. They will not let the chance to beat rival Cincy go on their floor knowing the conference regular-season title may be in the balance.
Houston 71 Cincinnati 64