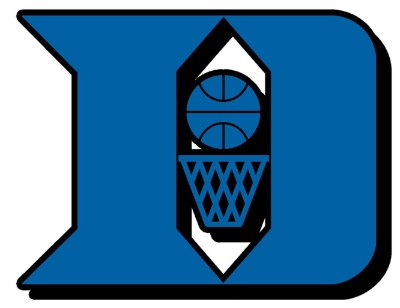 Duke still has a No. 1 seed in its sights and can't afford another bad loss if it wants to get there. While road games are tougher, it's not like the Blue Devils have been overly dominant at home, already losing to Louisville and most recently struggling to separate from Florida State.
Notre Dame may not be on that same level, but it has talent and just took Virginia to overtime Tuesday. The Fighting Irish need at least one more relevant win to secure an NCAA bid and this would undoubtedly do it. Easier said than done, though.
Either way, this spread leaves plenty of room for a cover. In addition to taking Virginia to overtime, Notre Dame already won at Clemson and Syracuse, as well as lost at FSU by one point.
No matter the matchup, the Irish seem to stay competitive and that could be big here. Duke is on a six-game winning streak, but you never know what version to get. The Blue Devils should've lost at UNC and barely took down Boston College before that.
The main advantage in this matchup, in addition to being at home, is that Duke actually plays defense, ranking second in the conference in terms of efficiency compared to 14th for the Irish. That's a massive difference, especially since Duke has one of the more efficient offenses, as well.
The Blue Devils never seem to have a major problem scoring because they have the guys to step up when Vernon Carey (17.5 ppg, 8.9 rpg) is in foul trouble or Tre Jones (15.6 ppg, 6.6 apg) is having trouble finding his shot.
Of course, those guys are still a handful and Carey is the main guy to worry about for bad defenses. Notre Dame has some big guys, but they're unlikely to be able to deal with Carey by themselves, resulting in a lot of double teams and open shooters.
That's when everyone else comes into play whether it's Jones or one of the freshmen in Matthew Hurt, Cassius Stanley and Wendell Moore. This team will get its buckets no matter who is on the court, so it depends on what Notre Dame can do on the other end.
The numbers are great for the Blue Devils, but it's not like they're completely containing opponents. Most teams have been able to score in some way against them and that starts with John Mooney (16.3 ppg, 13.0 rpg) for the Irish.
The big man is as crafty as they come in the paint, but he can also step out and hit shots when needed. That ability may be what gives him an advantage over Carey on this end and it could eventually lead to foul trouble for the latter.
That's exactly what Duke doesn't want because then Mooney would be able to feast on guys like Javin DeLaurier and possibly Matthew Hurt. 
Production elsewhere is a little harder to come by for the Irish, which is why they have a losing ACC record. TJ Gibbs is their next top scorer at 13.8 ppg and he needs to produce with Tre Jones likely glued onto him.
To make this competitive throughout, someone like Rex Pflueger, Prentiss Hubb or Dane Goodwin has to score in double digits. If not, this could easily turn into a blowout based on Duke's defensive length on the perimeter.
Notre Dame has been able to stay competitive with about every team on the road this season and it wouldn't be surprising if that happens again, especially if Mooney can score on Carey.
If that doesn't happen, it'll be up to the rest of the team and that won't be as easy to bet on for Notre Dame. Either way, more money will likely be on Duke no matter what bettors think of the matchup.
Duke 80 Notre Dame 67