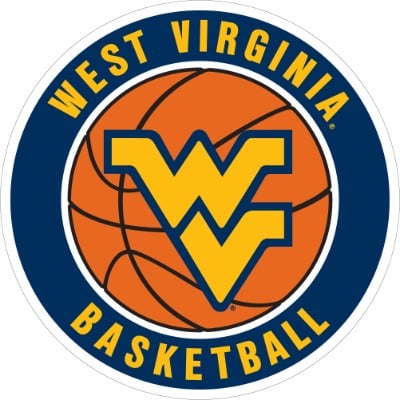 #21 West Virginia Mountaineers (21-10) vs. Oklahoma Sooners (19-12)
Date/Time: Thursday, March 12, 2020 9:00 PM FS1  
West Virginia stumbled at the end of the season but regrouped and won their last two games. However, their last loss was facing Oklahoma and they lost both games facing the Sooners this season.
This conference tournament game is being held at a neutral site at the Sprint Center in Kansas City, Missouri.
On the season West Virginia is 16-15 ATS with an O/U record of 9-21 and Oklahoma is 14-17 ATS with an O/U record of 13-17.
West Virginia's last game was a big one, as they beat fourth-ranked Baylor 76-64 denying the Bears a chance to share the Big 12 title. Before winning their last two games the Mountaineers lost six of seven games and in that span lost to Oklahoma twice.
WVU is led by their defense that ranks 16th in the nation in points allowed and while they averaged 70.3 ppg on the season in the two losses to OU they only scored 62 and 59 points respectively.
Oklahoma ended the season well winning three their last four games and beat two ranked teams in that span. While OU tied for third in the Big 12 they were only 9-9 in conference play and with a record of 19-12 may be on the Big Dance bubble.
On the season in games at a neutral site West Virginia is 3-0 and Oklahoma is 3-1.
Ending On a High Note
West Virginia beat fourth ranked Baylor 76-64 in their season finale outscoring them by 10 points in the second half and they shot a solid 46.2% from the floor. They held the Bears to 42.4% shooting and also had 14 more points from the charity stripe.
Emmitt Matthews Jr. came off the bench in the Baylor game to lead the Mountaineers with 18 points, more than doubling his season average, and Oscar Tshiebwe had a double-double with 16 points and 12 rebounds.
Tshiebwe (11.2 9.3 rpg) is one of only two WVIU players averaging in double figures and he has totaled 27 points and 21 rebounds in the last two games. Derek Culver (10.8 ppg) has failed to score over eight points in two of his last three games and in the two losses to OU only totaled nine points.
Killer Defense For a Third Straight Game Against WVU?
In Oklahoma's two wins over West Virginia this season they played killer D holding them to 34.3% and 31.6% shooting. If they can repeat those performances they will get their 20th win and likely get off the Big Dance bubble.
In the Sooners' last game they beat TCU 78-76 with a furious comeback outscoring the Horned Frogs by 20 points in the second half. Austin Reeves was a one-man show in the game blowing up for a season-high 41 points on 12/23 shooting.
Kristian Doolittle (15.8 ppg 8.9 rpg) leads three OU players averaging over 14 ppg and he has two double-doubles in his last two games. Reeves (14.7 ppg) had scored 13 points in two straight games before erupting for 41 points in the last game. Brady Manek (14.4 ppg) has only totaled 16 points in his last two games where he failed to shoot over 28.6% from the floor in each of them.
Our Prediction
WVU has covered the spread in their last two games facing to do so in their previous three games.
Oklahoma has covered in three of their last four games and they covered the spread in both games facing West Virginia this season.
It is always hard to beat a team three times in a season but that is just what Oklahoma will do in this game. They come into this conference tourney with a ton of confidence with how they ended the season and how they played facing West Virginia.
Oklahoma 62 West Virginia 59