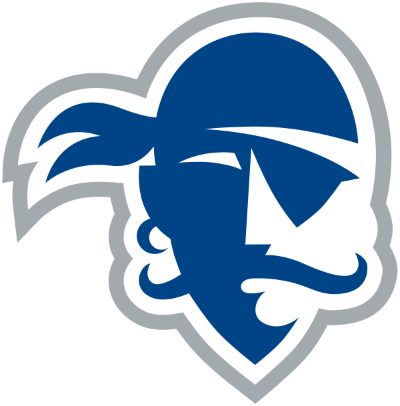 Marquette Golden Eagles (18-12) vs. #16 Seton Hall Pirates (21-9)
Date/Time: Thursday, March 12, 2020 9:30 PM FS1  
Seton Hall shared the Big East title with Creighton and Villanova and in the quarterfinals of the Big East tournament, they face a Marquette team that fell apart at the end of the season.
This conference tournament game is being held at a neutral site at the Madison Square Garden in New York City, New York.
On the season Marquette is 17-13 ATS with an O/U record of 17-13 and Seton Hall is 18-12 ATS with an O/U record of 15-14.
Marquette lost three straight and six of their last seven games to end the season. They lost to Seton Hall twice and at 8-10 in Big East play they likely need to win the tournament to make the Big Dance.
The Golden Eagles did not have a good defense this season but are led by an offense that ranks 37th in the nation averaging 77.8 ppg.
Seton Hall really blew their chance to win the Big East outright losing their last two games of the season. The team is balanced, and they need to get back on track and forget their season finale where they were crushed by Creighton 77-60.
On the season in games at a neutral site Marquette is 2-1 and Seton Hall is 2-1.
Have to Play Some Defense
In their three games losing streak Marquette gave up at least 88 points including losing to Seton Hall 88-79. In their last game, they lost to St. John's 88-86 where they almost came back after a terrible first half where they were outscored by 19 points. In the game, they shot 45.2% but had 20 turnovers and allowed the Red Storm to shoot 47.5%.
Markus Howard led the Golden Eagles in the loss to St. John's with 30 points and Sacar Anim had 24 points, but the other three starters were held to four points.
Howard is the big gun for Marquette averaging 27.8 ppg and he has averaged 33.2 ppg over his last five games. Anim (13.1 ppg) is the only other player for the team averaging in double figures and before going for 24 points in the last game he had only totaled 20 points in the previous two games including 13 on 33.3% shooting in the recent loss to Seton Hall.
Forget About What Could Have Been
Seton Hall only had to win one of their last two games to win the Big East title but could not get it done. They have to forget about that as well as their 77-60 loss to Creighton in their last game where they were outscored by 17 points in the second half and allowed the Bluejays to shoot 54.7% from the floor.
In the loss to Creighton Qunicy McKnight and Miles Powell each had 15 points on combined 12/27 shooting.
Powell (21 ppg) leads three Pirates averaging at least 11 ppg and after going for 28 points in a win over Marquette he has only totaled 29 points in his last two games. Sandro Mamukelashvili (11.9 ppg 6 rpg) had totaled 46 points in two games but only had seven points in the loss to Creighton.
Our Prediction
Marquette has failed to cover the spread in five of their last six games including their last three.
Seton Hall has failed to cover in their last two games but covered in both games facing Marquette this season.
Powell and Mamukelashvili did not play well in the season-ending loss to Creighton but two games before that against Marquette they combined for 54 points. They will have big games in this one facing a Golden Eagles' defense that has struggled as of late. The Pirates will get back in the win column in this game and also cover the spread beating Marquette for the third time this season.
Seton Hall 85 Marquette 78