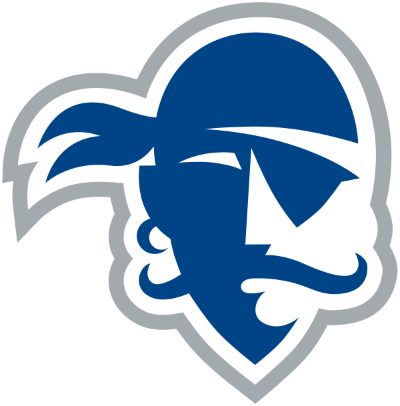 It's been a tale of two seasons for Xavier and Seton Hall. While both were projected to contend near the top of the Big East standings, only one has lived up to expectations.
The Pirates remain undefeated in conference play, while the Musketeers are 2-6 and come in off a home, double-overtime loss against Marquette in which Markus Howard didn't finish.
The issue in this game is that Xavier's lone road win this season came at TCU. Otherwise, five of its last seven have come at home and the two road games were double-digit losses to Marquette and Creighton.
It doesn't help that Seton Hall controlled this matchup the first time around, going on an early 17-3 run and never looking back in an 83-71 road win.
The lone thing going for Xavier is that it's in desperation mode, though it's unknown if that will be enough against Myles Powell and company.
Powell wasn't at his best in that first meeting as he went 2-for-8 from deep, but he still finished with 24 points, nine boards and four assists. Seton Hall won because three other guys reached double figures with Quincy McKnight posting 15 points and eight assists.
In all, they shot 25-for-40 from inside the arc which isn't going to be enough to beat many teams. Now on Seton Hall's home court, it's unclear if Xavier has enough for the upset.
In addition to Powell, the Pirates have been getting a variety of production not only from McKnight, but Jared Rhoden and Myles Cale have had their moments, as well as lengthy big man Romaro Gill.
The 7-2 center is a beast in the middle, blocking 3.5 shots per game and a ridiculous 19 in the last three. Throw in recently returned Sandro Mamukelashvili from injury and the options are endless for the home team.
It doesn't help that every relevant number supports the home team. In addition to those scoring options, the Pirates lead the conference in terms of defensive efficiency compared to the Musketeers, who are near the bottom of the charts on both ends of the court. To have a chance, Xavier needs someone to step up and make a difference.
Yes, Naji Marshall is a good player who is averaging 16.7 points, 5.8 boards and 3.6 assists per game, but he's not the type of player who is going to take over a game like Powell for Seton Hall.
Marshall is consistent, yet he doesn't have the bodies around him to take this team over the top. That includes big man Tyrique Jones, who is averaging a double-double, as well as shooter Paul Scruggs and point guard Quentin Goodin. This is a balanced squad, but they don't play great defense and will again have problems against Gill in the paint.
Seton Hall hasn't been amazing at home, but it's been good enough and with its backs against the wall Wednesday against DePaul, it used a late 12-1 run to overcome a deficit.
That's what happens with Powell and something Xavier probably won't be able to stop. The Musketeers are desperate, but that doesn't mean their defense is going to be any better than the prior eight conference games.
Seton Hall 71 Xavier 60