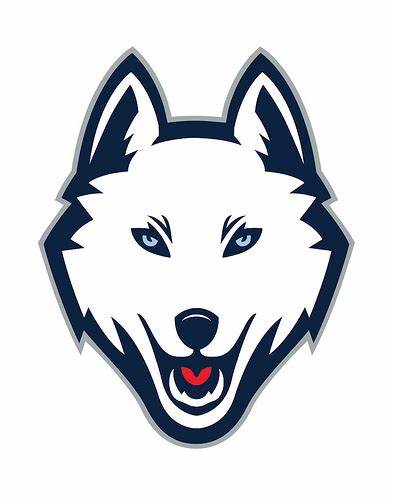 This game was supposed to have more hype when CBS scheduled it, but that doesn't matter because Connecticut and Memphis will get national attention Saturday.
Unfortunately, UConn is 2-5 in the AAC and Memphis no longer has James Wiseman. Nevertheless, the Tigers still have a chance to make the NCAA tournament, though a loss here wouldn't be helpful.
It's been a rough month for both of these teams as Memphis has lost four of its last seven and UConn four of its last five. The bigger stat is that the Huskies still don't have a true road win this season with their worst performance being a 15-point road loss to South Florida.
They've been competitive because of defense, but they haven't had enough to get over the top and get a key win. That's the main issue in this matchup, though it's worth noting the Tigers have lost two of their last three at home to mediocre SMU and Georgia teams.
The main player to know in this matchup is Precious Achiuwa, who leads Memphis with 15.2 points and 10.3 boards per game. For Memphis to win, he needs to have a good game and reach his averages.
The problem is that UConn's best trait may be its post defense with Akok Akok (3.1 blocks per game), Josh Carlton and Isaiah Whaley all providing size in the paint. That's the main reason this game could be close because the Tigers have struggled to get consistent production from other positions.
Second-leading scorer D.J. Jeffries (10.8 ppg) failed to score last game if that says anything, while you never know what any of the guards will do. Boogie Ellis has come out of nowhere and provided 27 points the last two games, yet he had just three points in the prior four games. 
Fortunately for Memphis backers, UConn is more unpredictable on the offensive end, which is why it's struggling to win on the road. Christian Vital is always a threat, averaging 14.1 points and 6.9 boards per game, but he's been bad of late shooting 9-for-37 from the field the last three games.
If that's your leading scorer, you aren't going to win many games. Similar to Memphis, UConn has guys who will step up when the situation is right like Carlton, James Bouknight and Jalen Gaffney, but consistency is not what they're known for, hence the worst effective field-goal percentage in the conference.
The Memphis defense may not be elite, but it may be enough playing at home. The Tigers have one of the higher tempos in the country, but they've slowed down the last couple weeks and that could result in a low-scoring battle between these teams.
UConn is often in ugly games and that's how this one could play out unless someone from Memphis steps up outside of Achiuwa, which isn't an easy thing to bet on.
Memphis 65 UCONN 60