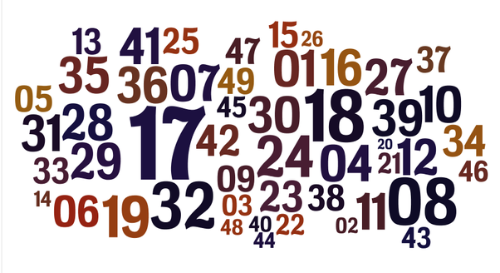 The following are college basketball score predictions using our college hoops model. We run 3 sets of predictions using stats from different time frame parameters.
The first score is using data from the entire season.
The 2nd score uses data from the last 4 games only.
The 3rd prediction uses data from the last 7 games only.
  
 1st score using full season data
 2nd score using last 4 games data
 3rd score using last 7 games data
  
  
  
  
Ball State               155.5          73   NEUTRAL 
Toledo                    -8.0          82
  
Ball State               155.5          86   NEUTRAL 
Toledo                    -8.0          91
  
Ball State               155.5          89   NEUTRAL 
Toledo                    -8.0          83
  
  
  
Ohio                      -2.0          78   NEUTRAL 
Kent State               149.5          79
  
Ohio                      -2.0          82   NEUTRAL 
Kent State               149.5          72
  
Ohio                      -2.0          78   NEUTRAL 
Kent State               149.5          68
  
  
  
Miami (Ohio)             151.0          70   NEUTRAL 
Buffalo                   -8.5          84
  
Miami (Ohio)             151.0          62   NEUTRAL 
Buffalo                   -8.5          88
  
Miami (Ohio)             151.0          73   NEUTRAL 
Buffalo                   -8.5          83
  
  
  
Bowling Green            153.0          77   NEUTRAL 
Akron                     -1.0          82
  
Bowling Green            153.0          84   NEUTRAL 
Akron                     -1.0          87
  
Bowling Green            153.0          82   NEUTRAL 
Akron                     -1.0          81
  
  
  
Michigan State            -1.0          63   NEUTRAL 
Maryland                 130.5          67
  
Michigan State            -1.0          59   NEUTRAL 
Maryland                 130.5          48
  
Michigan State            -1.0          64   NEUTRAL 
Maryland                 130.5          55
  
  
  
Minnesota                146.0          69   NEUTRAL 
Ohio State               -11.5          77
  
Minnesota                146.0          56   NEUTRAL 
Ohio State               -11.5          69
  
Minnesota                146.0          61   NEUTRAL 
Ohio State               -11.5          85
  
  
  
Rutgers                   -3.0          63   semi-N  
Indiana                  130.5          67
  
Rutgers                   -3.0          54   semi-N  
Indiana                  130.5          64
  
Rutgers                   -3.0          62   semi-N  
Indiana                  130.5          64
  
  
  
Penn State               134.0          66   NEUTRAL 
Wisconsin                 -5.5          67
  
Penn State               134.0          65   NEUTRAL 
Wisconsin                 -5.5          74
  
Penn State               134.0          63   NEUTRAL 
Wisconsin                 -5.5          72
  
  
  
Syracuse                 133.0          62   NEUTRAL 
Virginia                  -5.0          67
  
Syracuse                 133.0          66   NEUTRAL 
Virginia                  -5.0          53
  
Syracuse                 133.0          61   NEUTRAL 
Virginia                  -5.0          62
  
  
  
Miami                    138.5          62   NEUTRAL 
Georgia Tech              -9.5          72
  
Miami                    138.5          72   NEUTRAL 
Georgia Tech              -9.5          83
  
Miami                    138.5          65   NEUTRAL 
Georgia Tech              -9.5          76
  
  
  
Florida State             -3.5          74   semi-N  
Duke                     153.5          75
  
Florida State             -3.5          68   semi-N  
Duke                     153.5          83
  
Florida State             -3.5          73   semi-N  
Duke                     153.5          84
  
  
  
Virginia Tech            140.0          63   semi-N  
North Carolina            -3.0          73
  
Virginia Tech            140.0          60   semi-N  
North Carolina            -3.0          88
  
Virginia Tech            140.0          60   semi-N  
North Carolina            -3.0          80
  
  
  
Temple                    -2.0          66   NEUTRAL 
South Florida            132.0          61
  
Temple                    -2.0          65   NEUTRAL 
South Florida            132.0          64
  
Temple                    -2.0          67   NEUTRAL 
South Florida            132.0          62
  
  
  
Tulane                   126.5          59   NEUTRAL 
Tulsa                     -3.5          61
  
Tulane                   126.5          66   NEUTRAL 
Tulsa                     -3.5          68
  
Tulane                   126.5          59   NEUTRAL 
Tulsa                     -3.5          59
  
  
  
East Carolina            134.0          57   NEUTRAL 
Central Florida           -5.5          69
  
East Carolina            134.0          67   NEUTRAL 
Central Florida           -5.5          66
  
East Carolina            134.0          66   NEUTRAL 
Central Florida           -5.5          61
  
  
  
Georgetown               140.5          66   NEUTRAL 
Villanova                 -8.5          74
  
Georgetown               140.5          65   NEUTRAL 
Villanova                 -8.5          60
  
Georgetown               140.5          63   NEUTRAL 
Villanova                 -8.5          70
  
  
  
Seton Hall                -1.5          77   NEUTRAL 
St. John's               152.5          74
  
Seton Hall                -1.5          57   NEUTRAL 
St. John's               152.5          76
  
Seton Hall                -1.5          69   NEUTRAL 
St. John's               152.5          76
  
  
  
Butler                   135.5          62   NEUTRAL 
Creighton                 -9.5          70
  
Butler                   135.5          79   NEUTRAL 
Creighton                 -9.5          72
  
Butler                   135.5          60   NEUTRAL 
Creighton                 -9.5          70
  
  
  
DePaul                   134.5          59   NEUTRAL 
Connecticut              -13.0          69
  
DePaul                   134.5          61   NEUTRAL 
Connecticut              -13.0          80
  
DePaul                   134.5          57   NEUTRAL 
Connecticut              -13.0          73
  
  
  
Mississippi State        131.0          60   NEUTRAL 
Kentucky                  -3.5          68
  
Mississippi State        131.0          61   NEUTRAL 
Kentucky                  -3.5          68
  
Mississippi State        131.0          63   NEUTRAL 
Kentucky                  -3.5          73
  
  
  
Florida                   -8.0          77   semi-N  
Vanderbilt               146.0          69
  
Florida                   -8.0          61   semi-N  
Vanderbilt               146.0          59
  
Florida                   -8.0          63   semi-N  
Vanderbilt               146.0          67
  
  
  
Georgia                  154.0          72   NEUTRAL 
Missouri                  -6.0          83
  
Georgia                  154.0          79   NEUTRAL 
Missouri                  -6.0          82
  
Georgia                  154.0          87   NEUTRAL 
Missouri                  -6.0          83
  
  
  
South Carolina           140.5          68   NEUTRAL 
Mississippi               -7.0          70
  
South Carolina           140.5          70   NEUTRAL 
Mississippi               -7.0          73
  
South Carolina           140.5          66   NEUTRAL 
Mississippi               -7.0          75
  
  
  
Oklahoma State           151.0          72   NEUTRAL 
West Virginia             -3.5          77
  
Oklahoma State           151.0          95   NEUTRAL 
West Virginia             -3.5          83
  
Oklahoma State           151.0          84   NEUTRAL 
West Virginia             -3.5          79
  
  
  
Baylor                   -19.5          78   semi-N  
Kansas State             137.0          60
  
Baylor                   -19.5          78   semi-N  
Kansas State             137.0          56
  
Baylor                   -19.5          67   semi-N  
Kansas State             137.0          57
  
  
  
Oklahoma                 138.5          66   NEUTRAL 
Kansas                    -3.0          70
  
Oklahoma                 138.5          61   NEUTRAL 
Kansas                    -3.0          77
  
Oklahoma                 138.5          60   NEUTRAL 
Kansas                    -3.0          74
  
  
  
Texas Tech                -1.5          65   NEUTRAL 
Texas                    134.5          67
  
Texas Tech                -1.5          72   NEUTRAL 
Texas                    134.5          62
  
Texas Tech                -1.5          69   NEUTRAL 
Texas                    134.5          66
  
  
  
Northern Colorado        143.5          78   NEUTRAL 
Southern Utah             -7.0          67
  
Northern Colorado        143.5          65   NEUTRAL 
Southern Utah             -7.0          69
  
Northern Colorado        143.5          69   NEUTRAL 
Southern Utah             -7.0          74
  
  
  
Montana State             -2.5          67   NEUTRAL 
Idaho State              130.0          63
  
Montana State             -2.5          52   NEUTRAL 
Idaho State              130.0          79
  
Montana State             -2.5          63   NEUTRAL 
Idaho State              130.0          64
  
  
  
Northern Arizona         150.0          66   NEUTRAL 
Eastern Washington       -15.0          77
  
Northern Arizona         150.0          77   NEUTRAL 
Eastern Washington       -15.0          77
  
Northern Arizona         150.0          71   NEUTRAL 
Eastern Washington       -15.0          78
  
  
  
Montana                  142.0          66   NEUTRAL 
Weber State               -6.5          75
  
Montana                  142.0          52   NEUTRAL 
Weber State               -6.5          69
  
Montana                  142.0          74   NEUTRAL 
Weber State               -6.5          73
  
  
  
Long Beach State         138.5          63   NEUTRAL 
UC Santa Barbara         -13.0          74
  
Long Beach State         138.5          70   NEUTRAL 
UC Santa Barbara         -13.0          51
  
Long Beach State         138.5          60   NEUTRAL 
UC Santa Barbara         -13.0          69
  
  
  
Cal State Bakersfield     -3.5          70   NEUTRAL 
UC Davis                 132.5          64
  
Cal State Bakersfield     -3.5          73   NEUTRAL 
UC Davis                 132.5          64
  
Cal State Bakersfield     -3.5          74   NEUTRAL 
UC Davis                 132.5          57
  
  
  
Cal Poly SLO             126.5          53   NEUTRAL 
UC Irvine                -15.5          70
  
Cal Poly SLO             126.5          71   NEUTRAL 
UC Irvine                -15.5          61
  
Cal Poly SLO             126.5          65   NEUTRAL 
UC Irvine                -15.5          67
  
  
  
Hawaii                   134.5          58   NEUTRAL 
UC Riverside              -5.0          71
  
Hawaii                   134.5          61   NEUTRAL 
UC Riverside              -5.0          71
  
Hawaii                   134.5          68   NEUTRAL 
UC Riverside              -5.0          81
  
  
  
Arizona State            147.5          70   NEUTRAL 
Oregon                    -8.5          76
  
Arizona State            147.5          59   NEUTRAL 
Oregon                    -8.5          87
  
Arizona State            147.5          67   NEUTRAL 
Oregon                    -8.5          79
  
  
  
Oregon State             133.5          61   NEUTRAL 
UCLA                      -5.0          68
  
Oregon State             133.5          66   NEUTRAL 
UCLA                      -5.0          70
  
Oregon State             133.5          63   NEUTRAL 
UCLA                      -5.0          66
  
  
  
Utah                     141.5          63   NEUTRAL 
Southern California       -6.5          71
  
Utah                     141.5          65   NEUTRAL 
Southern California       -6.5          80
  
Utah                     141.5          65   NEUTRAL 
Southern California       -6.5          75
  
  
  
California               134.5          57   NEUTRAL 
Colorado                 -16.5          72
  
California               134.5          53   NEUTRAL 
Colorado                 -16.5          69
  
California               134.5          52   NEUTRAL 
Colorado                 -16.5          65
  
  
  
Wyoming                  143.0          59   NEUTRAL 
San Diego State          -14.5          82
  
Wyoming                  143.0          62   NEUTRAL 
San Diego State          -14.5          84
  
Wyoming                  143.0          64   NEUTRAL 
San Diego State          -14.5          71
  
  
  
Nevada                   146.5          66   NEUTRAL 
Boise State               -4.0          73
  
Nevada                   146.5          73   NEUTRAL 
Boise State               -4.0          69
  
Nevada                   146.5          72   NEUTRAL 
Boise State               -4.0          69
  
  
  
Utah State                -8.5          69           
UNLV                     136.0          62
  
Utah State                -8.5          65           
UNLV                     136.0          60
  
Utah State                -8.5          76           
UNLV                     136.0          56
  
  
  
Fresno State             138.5          59   NEUTRAL 
Colorado State            -9.5          72
  
Fresno State             138.5          77   NEUTRAL 
Colorado State            -9.5          61
  
Fresno State             138.5          70   NEUTRAL 
Colorado State            -9.5          60
  
  
  
Rider                    130.5          60   NEUTRAL 
St. Peter's               -6.0          63
  
Rider                    130.5          78   NEUTRAL 
St. Peter's               -6.0          56
  
Rider                    130.5          62   NEUTRAL 
St. Peter's               -6.0          57
  
  
  
Niagara                   -1.0          58   NEUTRAL 
Marist                   124.5          55
  
Niagara                   -1.0          62   NEUTRAL 
Marist                   124.5          54
  
Niagara                   -1.0          54   NEUTRAL 
Marist                   124.5          57
  
  
  
UTSA                     150.0          65   NEUTRAL 
Western Kentucky          -8.0          86
  
UTSA                     150.0          71   NEUTRAL 
Western Kentucky          -8.0          58
  
UTSA                     150.0          73   NEUTRAL 
Western Kentucky          -8.0          73
  
  
  
Rice                     141.5          61   NEUTRAL 
U.A.B.                    -9.5          76
  
Rice                     141.5          58   NEUTRAL 
U.A.B.                    -9.5          67
  
Rice                     141.5          61   NEUTRAL 
U.A.B.                    -9.5          72
  
  
  
Florida Atlantic         138.5          63   NEUTRAL 
Louisiana Tech            -7.0          76
  
Florida Atlantic         138.5          54   NEUTRAL 
Louisiana Tech            -7.0          75
  
Florida Atlantic         138.5          54   NEUTRAL 
Louisiana Tech            -7.0          77
  
  
  
Old Dominion             128.0          57   semi-N  
North Texas               -4.5          69
  
Old Dominion             128.0          57   semi-N  
North Texas               -4.5          56
  
Old Dominion             128.0          55   semi-N  
North Texas               -4.5          59
  
  
  
Seattle                   -1.5          74   NEUTRAL 
California Baptist       153.0          73
  
Seattle                   -1.5          77   NEUTRAL 
California Baptist       153.0          81
  
Seattle                   -1.5          76   NEUTRAL 
California Baptist       153.0          70
  
  
  
UT Rio Grande Valley     131.5          63   NEUTRAL 
New Mexico State         -11.0          67
  
UT Rio Grande Valley     131.5          49   NEUTRAL 
New Mexico State         -11.0          56
  
UT Rio Grande Valley     131.5          55   NEUTRAL 
New Mexico State         -11.0          64
  
  
  
Alcorn State             145.5          67   NEUTRAL 
Texas Southern            -9.0          76
  
Alcorn State             145.5          86   NEUTRAL 
Texas Southern            -9.0          73
  
Alcorn State             145.5          71   NEUTRAL 
Texas Southern            -9.0          70
  
  
  
Southern                  -2.0          67   NEUTRAL 
Grambling State          137.5          63
  
Southern                  -2.0         114   NEUTRAL 
Grambling State          137.5          50
  
Southern                  -2.0          73   NEUTRAL 
Grambling State          137.5          62
  
  
  
Morgan State              -3.5          66   NEUTRAL 
Florida A&M              139.0          77
  
Morgan State              -3.5          62   NEUTRAL 
Florida A&M              139.0          74
  
Morgan State              -3.5          69   NEUTRAL 
Florida A&M              139.0          69
  
  
  
North Carolina Central   133.5          64   semi-N  
Norfolk State             -5.5          72
  
North Carolina Central   133.5          56   semi-N  
Norfolk State             -5.5          64
  
North Carolina Central   133.5          58   semi-N  
Norfolk State             -5.5          68
  
  
  
New Orleans               -2.5          74   NEUTRAL 
Northwestern State       154.0          81
  
New Orleans               -2.5          86   NEUTRAL 
Northwestern State       154.0          90
  
New Orleans               -2.5          85   NEUTRAL 
Northwestern State       154.0          84
  
  
  
Lamar                    138.5          70   NEUTRAL 
Sam Houston State         -8.0          71
  
Lamar                    138.5          49   NEUTRAL 
Sam Houston State         -8.0          61
  
Lamar                    138.5          61   NEUTRAL 
Sam Houston State         -8.0          71
  
  
  
UMass Lowell               0.0          63           
Hartford                  -0.5          64
  
UMass Lowell               0.0          65           
Hartford                  -0.5          74
  
UMass Lowell               0.0          62           
Hartford                  -0.5          67
  
  
  
Virginia Commonwealth      0.0          61   NEUTRAL 
St. Bonaventure           -0.5          62
  
Virginia Commonwealth      0.0          51   NEUTRAL 
St. Bonaventure           -0.5          55
  
Virginia Commonwealth      0.0          54   NEUTRAL 
St. Bonaventure           -0.5          58
  
  
  
Loyola Chicago             0.0          70           
Colgate                   -0.5          63
  
Loyola Chicago             0.0          74           
Colgate                   -0.5          61
  
Loyola Chicago             0.0          65           
Colgate                   -0.5          61