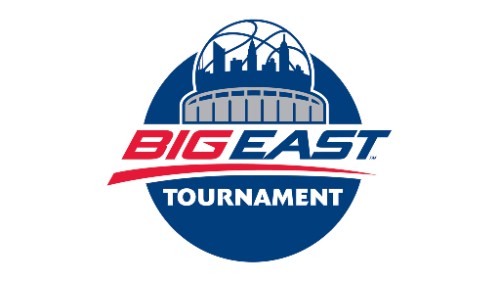 BIG EAST CONFERENCE
Madison Square Garden, New York City
March 10-13
VILLANOVA
Record: 16-5, 11-4
It's been a rough week for Villanova and a tournament is unlikely to help. The Wildcats are the 1-seed and have the third-best odds to win the Big East tournament, but it'd be surprising if they got a lot of money.
Without point guard Collin Gillespie, they lost at Providence in their regular-season finale, losing Justin Moore to a sprained ankle in the process. While there's a chance Moore is fine by Thursday, it was considered a "severe" sprain, so it'd be surprising if he were at 100 percent.
If Moore was healthy, it'd be a different story and even then, it's unknown how this team looks with Moore and without Gillespie. Without both, it's a stretch for them to win this tournament. The lone positive is that it's a down year for the Big East and they won't face a likely NCAA tournament team until the Championship.
CREIGHTON
Record: 18-7, 14-6
The Bluejays are the favorite to win this tournament and they have the tools to do so. They have an elite guard in Marcus Zegarowski, as well as the wings and bigs to compete with any kind of competition. However, they've been oddly inconsistent at times, shown in home losses to Providence and Georgetown.
When things are going right, they're a top-10 team in the country. When their defense is struggling and guys aren't hitting shots, they're simply mediocre. While they should get past a rematch with Xavier or Butler in the quarterfinals, the most important game in this tournament is maybe in the semifinals if Creighton faces UConn. Creighton won both meetings in the regular season, but James Bouknight played in only one of those and that one went to overtime.
CONNECTICUT
Record: 14-6, 11-6
The Huskies have the second-best odds to win this tournament, which doesn't say much for the conference. Even if you think they'll win this tourney, it may make more sense to bet them on the money line the entire way because they'll probably be underdogs against both Creighton and Villanova if those matchups happen.
The big thing for the Huskies is that they've lost just two games with Bouknight in the team, one in overtime to Creighton, and another on the road at Villanova. Similar to Creighton, UConn has a complete squad built around a top guard.
RJ Cole became a threat without Bouknight and is now a good second option with Bouknight, while a variety of bigs in Tyler Polley, Adama Sanogo and Isaiah Whaley allows them to match up with everyone and dominate the paint when needed.
UConn has almost the same odds as Creighton to win this tourney, which is why taking them on the money line on a game-by-game basis could be the better betting route.
It'll be tough to bet anyone else in the Big East, mainly because no one else seems able to win three or four games in a row. Teams like Marquette, Xavier and Providence are all capable of winning a couple, but asking them to win four in four days is a stretch. If anything, St. John's and Seton Hall may be the way to go with the Johnnies providing better value.
The Pirates are fighting for their NCAA tournament lives, but they've also lost four straight, including by 10 points last game to St. John's, their quarter-finals opponent.
The Red Storm provide the best value, as they just beat Seton Hall, and Villanova is a possible semi-finals opponent. While it seems like a stretch, anything can happen in a conference without a dominant team.