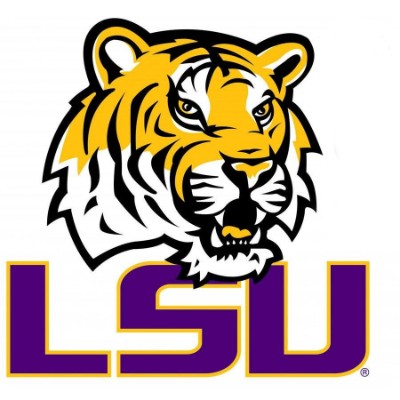 Both LSU and Michigan had fairly easy first-round games and this matchup will undoubtedly present something different. The Wolverines opened as a -5.5 point favorite and money is expected to come in on both sides.
The absence of Isaiah Livers remains the big question for Michigan, as they don't really have someone who can replace him consistently. Brandon Johns and Chaundee Brown have been fine at times, but against a team who can put points on the board, there's a chance no Livers could lead to an upset in this matchup.
LSU is built similarly to Ohio State, a team who beat Michigan in the Big Ten tournament. The Tigers are all about offense, ranking fifth in the country in terms of efficiency, while ranking near the bottom of the SEC in defense.
LSU's offense against Michigan's defense will be the talking point, but the other end is just as important. And while Michigan's defense ranks in the top 10 in the country, some of that can be attributed to having Livers on the court.
The biggest matchup will probably be Hunter Dickinson against whoever LSU throws at him. Dickinson is a load for most defenses, averaging 14.3 points and 7.4 boards per game as a freshman. The only thing holding him back from bigger numbers in the last month has been consistent foul trouble. 
Unfortunately for the Tigers, they don't have a true center who will post up on Dickinson and draw fouls. If anything, guys like Trendon Watford and Darius Days will force Dickinson to defend on the perimeter and then drive on him to draw fouls. So while Dickinson shouldn't have trouble posting up on one end, LSU could prove just as troublesome on the other.
The other big matchup will be whoever Michigan defends Cameron Thomas with. Thomas is the best scorer in this game and probably has the highest NBA potential. He averages 22.8 points per game and even after a slow start against St. Bonaventure, he still went for 27 points almost too easily.
If Livers was healthy, he likely would've been a player to defend Thomas, but now, it's a little uncertain. Franz Wagner will likely be used on Days or Aundree Hyatt, which means Eli Brooks could be given the job despite being a few inches shorter than Thomas.
There's also a chance Chaundree Brown starts over Johns because he's better built to handle the size and versatility of Thomas.
Either way, Thomas seems to get to 20 points no matter the matchup. To win, LSU will need consistent production from everyone else. That means Watford in a possible matchup with Dickinson, as well as point guard Javonte Smart, who averages 15.6 points, 3.5 boards and 3.9 assists per game.
But at the end of the day, even if LSU has success offensively, it will need to find a way to play better defense than the numbers suggest. They've been better the last few weeks, but Michigan has a massive advantage in Dickinson and also rates top 10 in the country in offensive efficiency.
Mike Smith has taken up a bigger role in Livers's absence, while Wagner and Brooks also need to chip in. Similar to LSU, Michigan has a balanced attack with any one of its players able to score 20 points in a certain matchup and that's even without Livers.
This game should be close the entire way unless LSU struggles to score against one of the better defensive teams it's seen this season. Dickinson will get his buckets, but he needs to hold his ground defensively against a team that prefers to play small ball. Without Livers, these teams are a bit closer than the spread suggests and the winner could be decided late.