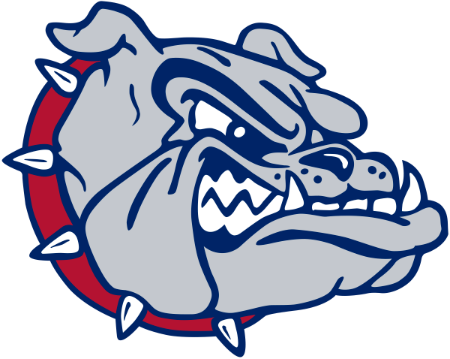 This spread looks big for a second-round game, but it's warranted given how dominant Gonzaga has been. The Bulldogs may play in the WCC, but they beat Kansas, Auburn, Iowa and West Virginia by double digits earlier in the season and opened as -14.5 point favorites in this matchup. 
Gonzaga has the most-efficient offense in the country because they can attack in a variety of ways. Oklahoma is a solid, all-around team, but it won't have second-leading scorer De'Vion Harmon because of COVID protocols. The Sooners also ranked outside of the top half of the Big 12 in most defensive categories outside of free-throw rate, something that could be a problem in this spot. If they can't defend the Big 12, how will they defend the most-efficient offense they've faced?
Gonzaga's first route of attack will likely be through Drew Timme, who averages 18.4 points and 7.1 rebounds per game. He has a decent matchup against a shorter team, as Brady Manek and Kur Kuath are the only players who will likely defend Timme, though Oklahoma will likely throw numerous double teams at him. The bigger issue could be OU's lack of three-point defense, as everyone else for the Zags can fill it up.
Leading scorer Corey Kispert averages 19.3 points per game and hits better than 45% of his shots from distance. Guards Joel Ayayi and Andrew Nembhard can score when needed, but the bigger name is Jalen Suggs, who is expected to be one of the top picks in the upcoming NBA draft. He isn't the team's best shooter, but he can usually get any shot he wants no matter the opponent or type of defense. 
The only way for Oklahoma to win or cover this game is if it can keep up on the scoreboard. Gonzaga rates well defensively, but a lot their numbers are better than they probably should be after destroying most WCC offenses. 
OU's best route of attack is Austin Reaves, who does a little bit of everything, averaging 17.9 points, 5.6 rebounds and 4.8 assists per game. With Harmon missing, everyone else will need to step up for the Sooners, more so than the win against Missouri. While they won and scored 72 points in the first round, only three players had more than four points, with Elijah Harkless and Manek helping Reaves. That was possible because Manek caught fire from deep and made five of nine threes. He'll need to do that and then some if the Sooners are going to keep this competitive. In addition to those three, Umoja Gibson and Alondes Williams will have to make shots, as they're getting more playing time in place of Harmon. 
The problem is that the Sooners have been inconsistent on offense all season, ranking seventh in the Big 12 in effective field-goal percentage and ninth in three-point percentage.
The Zags are big favorites, but looking at the matchup and absence of Harmon, it'll be hard to take the underdog. Gonzaga should hit its usual numbers with at least 80 points in play, while Oklahoma would need a near perfect game from three or four of its guys to hit that number.